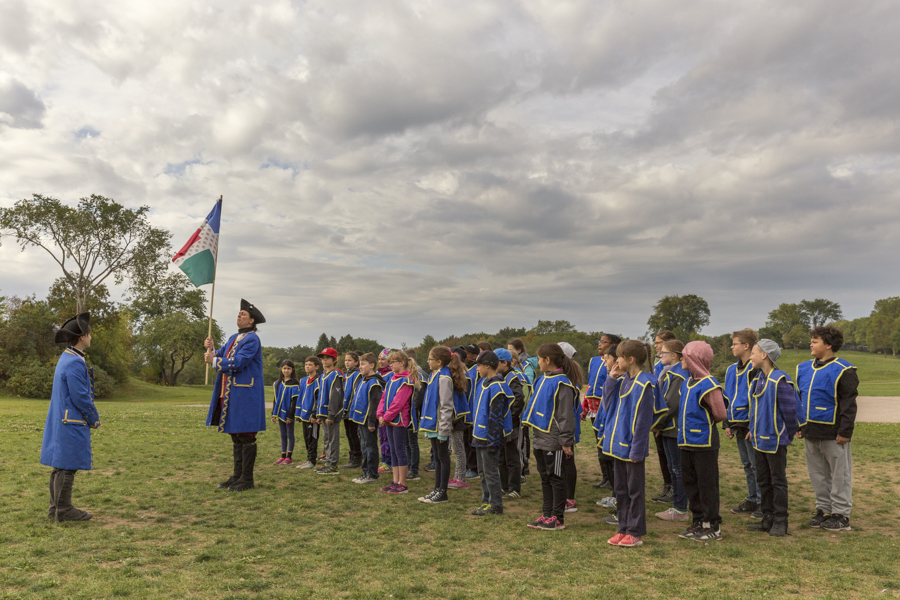 Activities for day camps are not available for the summer of 2021.
At my command, attention!
Montcalm is visiting day camps!
General Montcalm is looking for new soldiers. Join the troops!
Follow military drill, learn military tactics and pass inspection. This experienced officer has great adventure stories to tell you. Dive into them and discover many period objects. 
Featured: theatrical performance, period object, participative stories and military tactics.
*Activities and stories are adapted to different age groups.
Staff will respect current sanitary standards.
Contact the group reservation department for all details.
Group information and reservations:
The National Battlefields Commission
Plains of Araham Museum
835 Wilfrid-Laurier Avenue
Québec (Québec) G1R 2L3
Telephone: 418-648-5371
Toll-free: 1-855-648-5371
Fax: 418-648-3809
E-Mail: reservation@ccbn-nbc.gc.ca