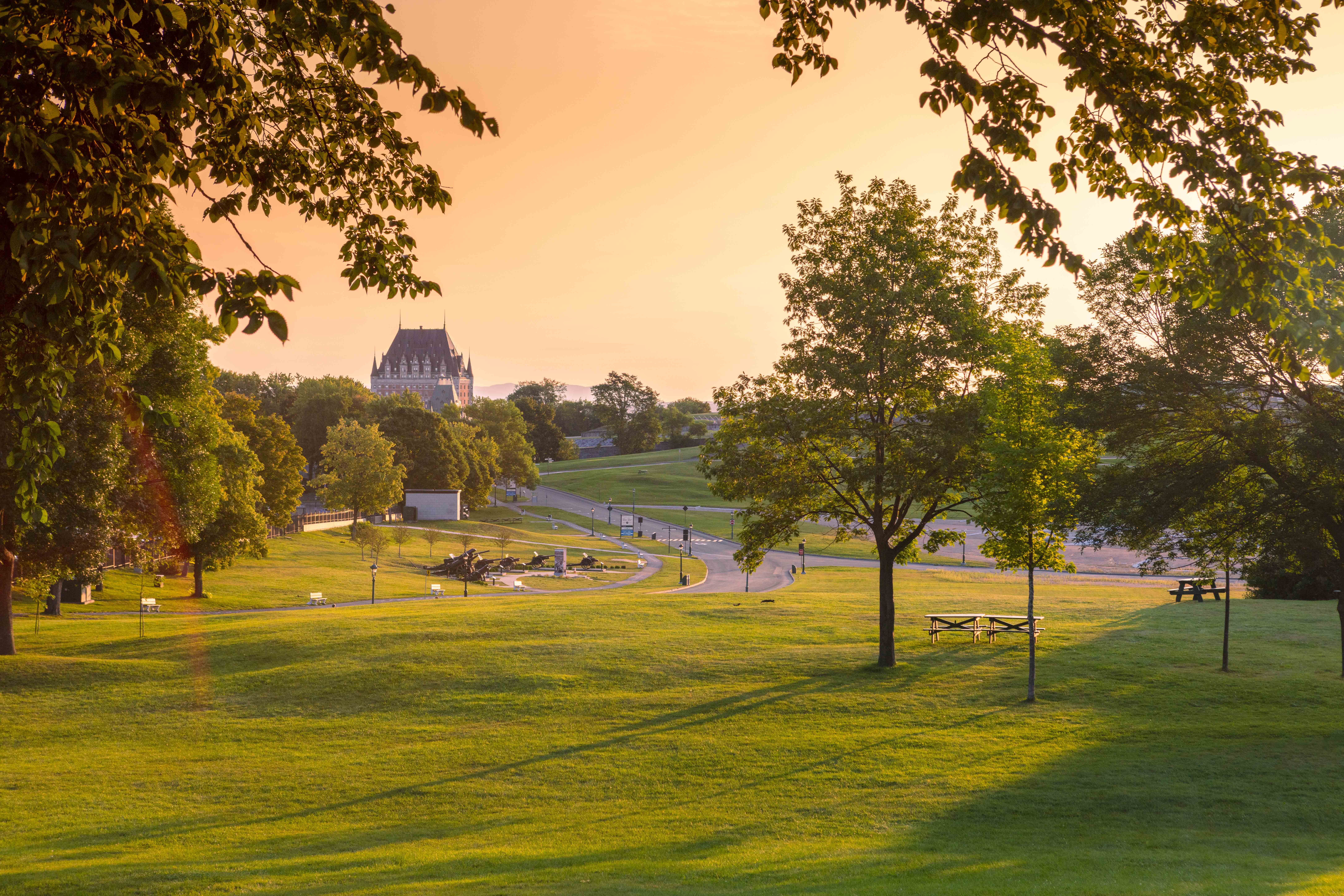 Enjoy nature in the city. Explore the park and its history.
Escape games
Treasure hunt
Exhibitions
Guided tour on a bus
Free outdoor concerts
Trails and garden
Escape games

Escape Rallies
Outdoor escape games.
Explore the Plains through riddles and challenges! Dive into the history of this mythical place with three different rallies: The Challenge of the Great Wars, The Masters Tournament and The Forgotten Ones.

The Tormentor
Escape game at the Martello Tower 4.
Starting July 8.
Explore the tower and revisit history to solve crimes committed by ancestors of the Marcoux family. During your quest, you will learn about three eras that marked the history of Québec (1759, 1812 and 1908).
Treasure hunt

The Landscape Architect and the Hidden Treasure
A treasure on the Plains? Is it possible? Check the mystery map and solve fun puzzles one by one until the final quest. Who knows where it will lead you?
Exhibitions

Aeria -

New!
Exhibition at the Plains of Abraham Museum.
Starting June 16.
Immerse yourself in the world of eight remarkable characters connected to the history of the Plains of Abraham. They revealed themselves in an evocative journey that integrates fragmented sculptures in suspension and captivating multimedia content.

Attention!
Exhibition at the Martello Tower 1.
Starting July 2.
Learn about the history of the Martello Towers of Québec using a tablet: their architecture, military engineering, and the living conditions of the military billeted in the towers.
 
Battles 1759-1760
Exhibition at the Plains of Abraham Museum.
Relive the siege of Québec, the Battle of the Plains of Abraham (1759) and the Battle of Sainte-Foy (1760) with this interactive exhibition suitable for the whole family.

Identities
Exhibition at the Plains of Abraham Museum.
View numerous artefacts from the Park's archeological collection catalogued by theme: housing, layout, work, food, communication, entertainment, clothing and appearance.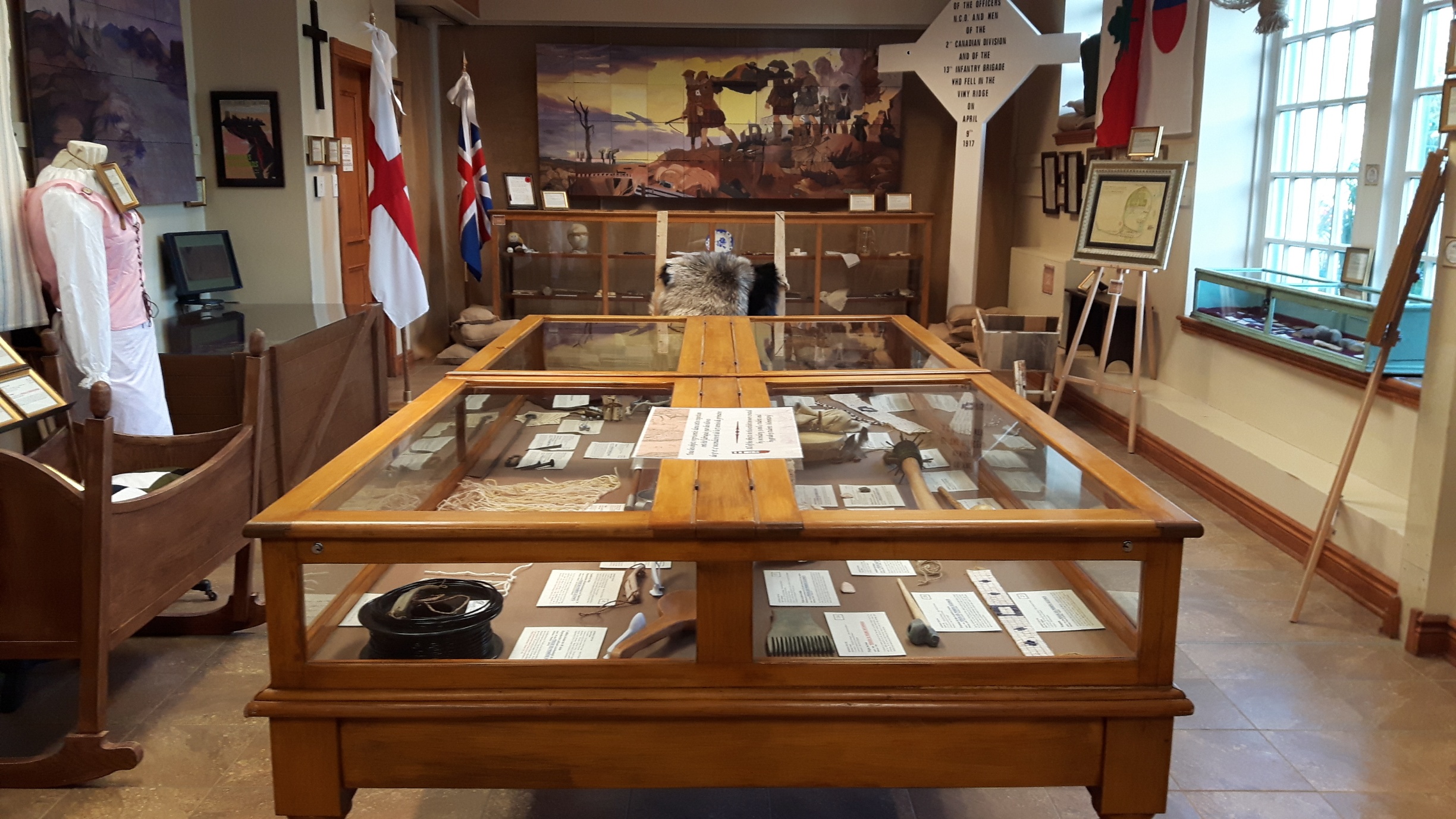 Student Masterworks
Exhibition at the Plains of Abraham Museum.
Starting July 1.
Admire, free of charge, replicas of historical objects crafted by elementary and high school students.
Guided tour on a bus

Abraham's Bus
Starting July 2.
Montez à bord de l'autobus d'Abraham Martin afin de découvrir les lieux mémorables des Plaines. Une visite animée à saveur humoristique et historique pour toute la famille!
Free outdoor concerts
Enjoy a standout program of free concerts presented, free of charge, at the Edwin-Bélanger Bandstand in a one-of-a-kind setting.
Trails and garden

Joan of Arc Garden
Take a stroll through this jewel of the Plains, where the Joan of Arc monument stands. At nightfall, the Garden comes alive with soft, enchanting lighting that varies with atmospheric conditions.

Plains of Abraham Trail
On foot or by bicycle, follow the trail along Gilmour Hill. The trail focuses on the beauty and history of the premises with its rest areas and interpretive panels.

Nature Trail
Enjoy nature in the city by walking this trail in a wooded area of the Plains.