Marie-Geneviève Nadeau, inhabitant in 1759, presents our activities to you.
The Plains of Abraham: a leader in living history. A unique experience appreciated by more than 1 000 000 participants.
Discover educational activities that are both captivating and entertaining. At the Plains of Abraham Museum, in a Martello Tower, in your classroom or via Internet, our costumed interpreter-guides will bring history alive for your students!
Download the PDF brochure of our educational activities for students grade 7 to 12.
---
THE MILITARY
The battles of the plains of Abraham
Under the command of generals Wolfe and Montcalm, revisit the living conditions of soldiers at the time of the 1759 and 1760 battles, on the Plains of Abraham. Review strategies, load muskets and cannons, and treat wounded fellows fallen on the battlefield.
Accessories: interactive whiteboard (IWB), cannons, muskets, surgery instruments, cartridges, artilleryman material and cannonballs.
"Great program! Both presenters were very enthusiastic. Love the humor and banter."
WOLFE AND MONTCALM
In your classroom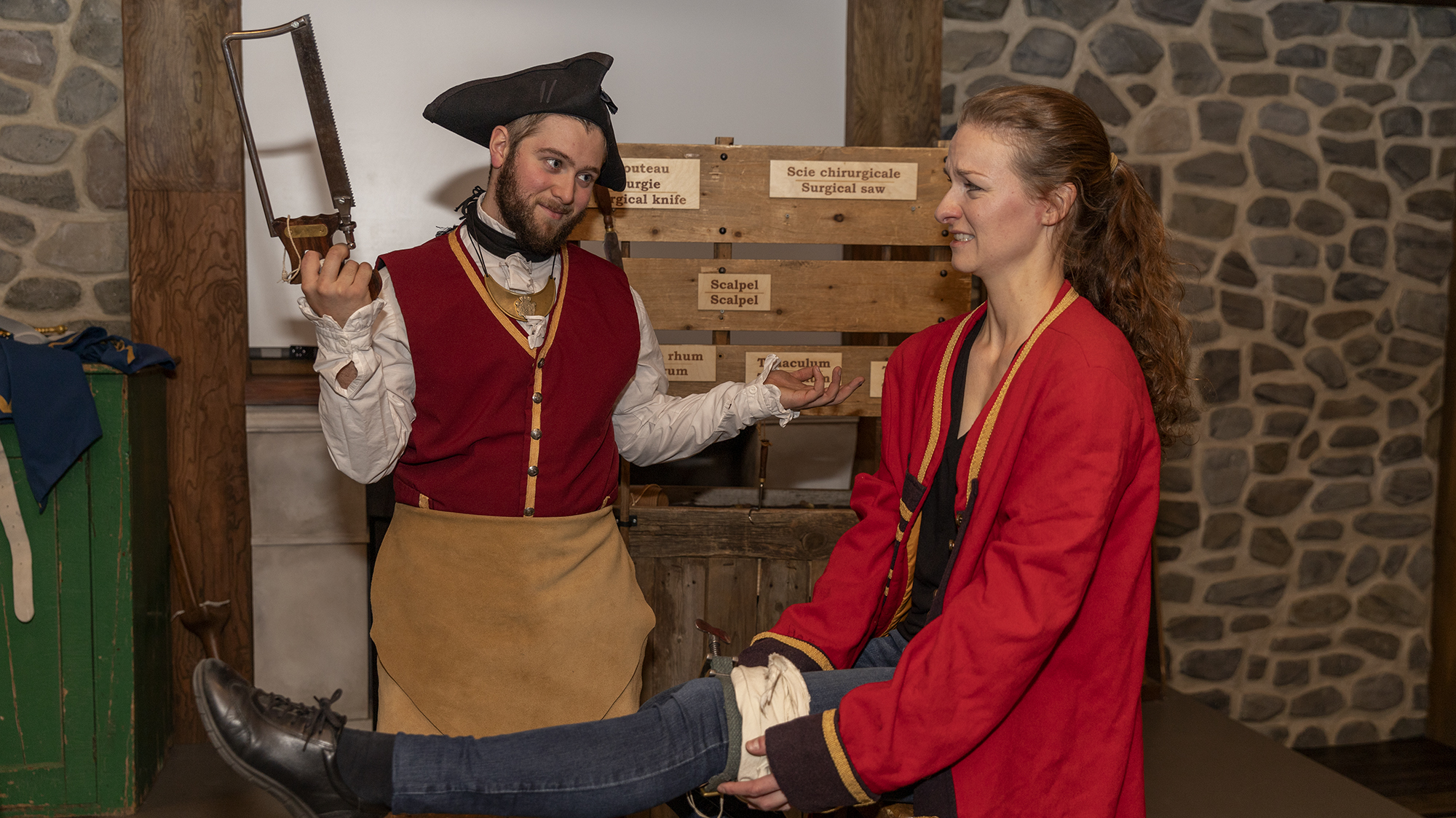 Along with the generals Wolfe and Montcalm, review the great strategies of the Siege of Quebec City in the summer of 1759. Learn about all the subtle details of battling in ranks by taking part in our musket loading competition. Participate in an intriguing historical quiz and attend a surgical demonstration of the period. Accessories: muskets, artefacts, multimedia and surgical instruments.
"Once again, it was high-level activities. Extensive knowledge of the period. Very participative and enjoyable for students." — Jean-Pierre L., Polyvalente Bélanger, Saint-Martin, Quebec.
BATTLES | 1759-1760 EXHIBITION
Accompanied by a member of the Canadian militia, learn about the history of the siege of Québec and of the battles of the Plains of Abraham. In an evocative, interactive setting, find out about the crimes, punishments and laws in force. Take part in an incredible immersive screening featuring original, often moving, accounts of those who lived through the battles of the Plains of Abraham. Then, join in and explore military life from every angle. Finally, admire treasures from the magnificent collection of artefacts in the Identities exhibition.
« Recreation of events was made realistic by sound quality and pictures of the presentation. Well done! » - Linus N., Newport Mill Middle School, Kensington, Maryland, USA.
THE SNOWSHOER
Put on your caps, mittens and snowshoes and learn about winter sports practised on the Plains of Abraham. Join a snowshoer from the early 20th century and relive the Belle Époque of these winter strolls. This is a one-of-a-kind recreational activity that will make you shiver with delight.
Accessories: traditional snowshoes, arrow sashes, lanterns (in the evening) and hot chocolate.
"Thank you for this very enjoyable experience! We will recommend it to other schools." — Shannon H., St.Rose Junior High School, Edmonton, Alberta.
THE 20TH CENTURY WALK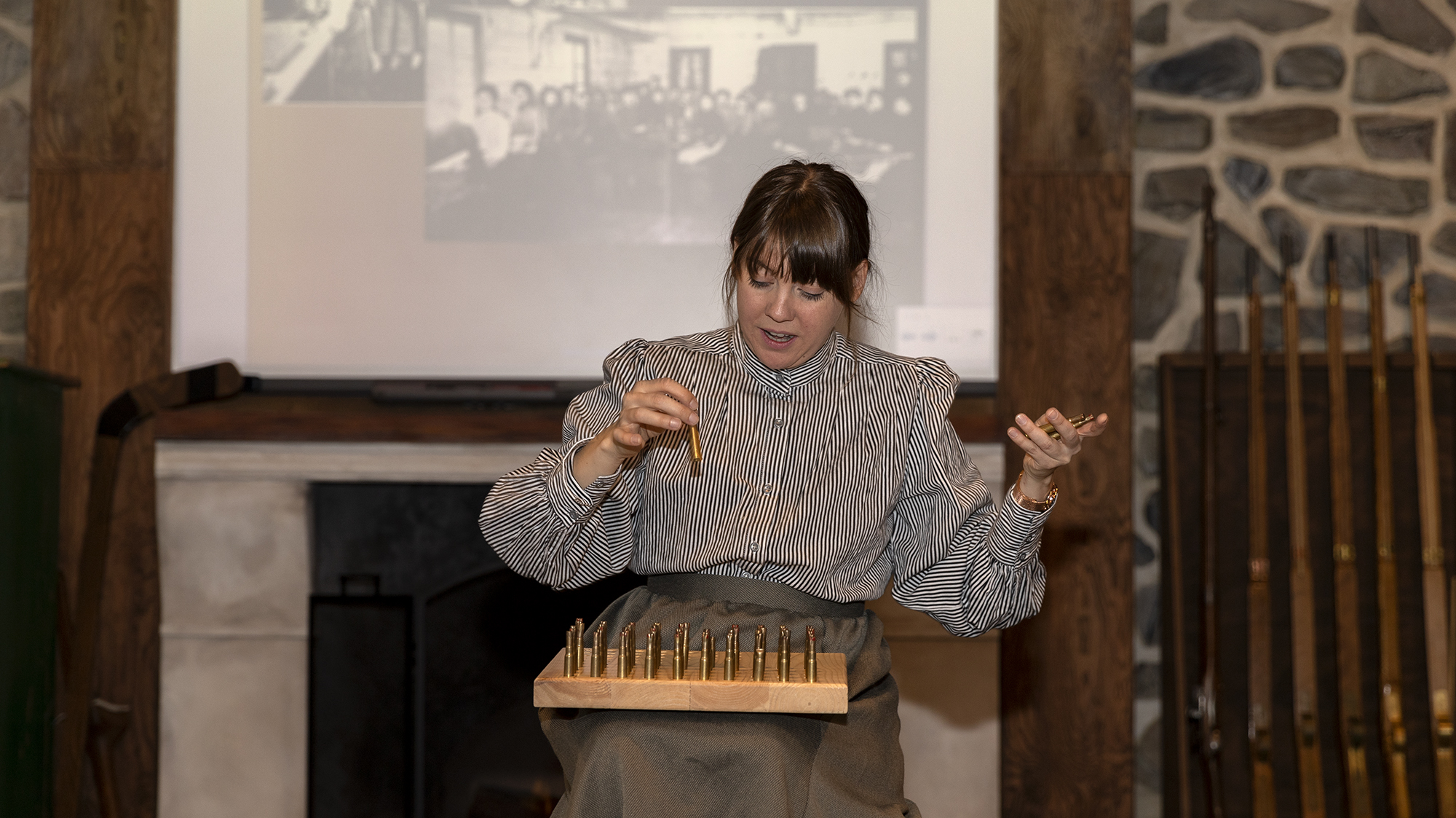 Accompany a factory worker and learn about the major upheavals of the 20th century through historical traces left behind at the Plains of Abraham. World wars, the Great Depression, the baby boom, etc. An extraordinarily entertaining, interactive tour and an extension of this prestigious park.
MONTCALM THROUGH VIDEOCONFERENCING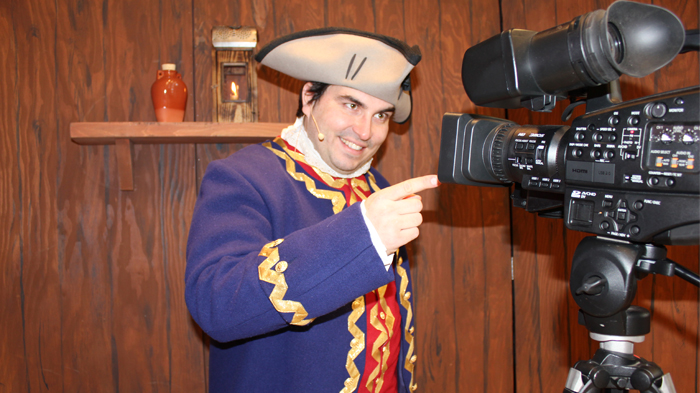 A Web 2.0 animation in your classroom, directly from the Plains of Abraham.
Under the command of the Marquis de Montcalm, revisit the famous battle of the Plains of Abraham. Become a recruit and virtually discover the military strategies and tactics of the period. You'll get to handle historical objects, follow military drill and survive a surgery.
Material sent to the teacher: period household objects and iconographies.
Necessary equipment: computer, high-speed Internet connexion, projector or interactive panel, microphone, camera and audio system.
SOLDIER OF THE MARTELLO TOWER
Accompanied by British officers, learn all about the living conditions of the soldiers billeted in one of the Martello Towers. Through an interactive historical activity, you take part in the military life of 1812 by joining in  competitions and games.
Accessories: muskets, wooden horse and period objects in an authentic decor.
"We had a reticent group of high school boys and I thought the activity and the teachers were hugely energetic and fun. Our boys had a great experience!"
1759: FROM THE WARPATH TO THE PLAINS OF ABRAHAM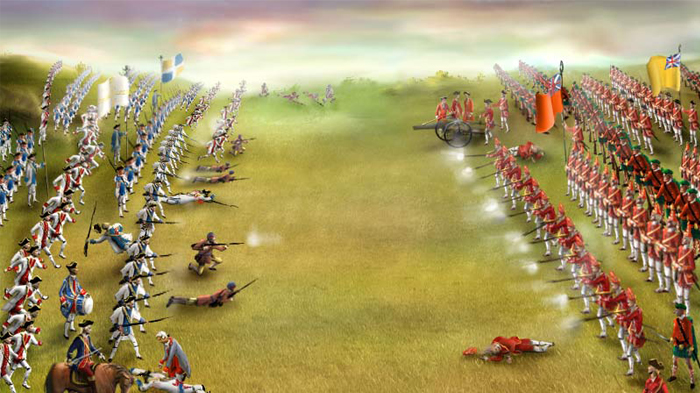 Free. Renewed virtual exhibition. Online.
Via the Internet, plunge deep into the Battle of the Plains of Abraham and the preparations that led to it. Relive, side by side with the French, British, Canadians and Indigenous peoples, the ups and downs of a fight to the finish for the conquest of North America, a landmark in the military history of this country. A total of 67 learning activities (illustrated narratives, interactive maps and games, videos, evolutionary comic strips, period music, etc.).
GENERAL INFORMATION
2022-23 School Year
Activity
Cost
Taxes not included
Period
Duration
Meeting place
The Military
$5.75 / student*
Year-round
1 h 30
Plains of Abraham Museum
Wolfe and Montcalm
$6.25 / student*
November to April
1 h or 1 period
Your school
Battles | 1759-1760 Exhibition
Guided tour
$5.75 / student*
Year-round
1 h
Plains of Abraham Museum
Self-directed tour
$3.00 / student*
Year-round
1 h
Plains of Abraham Museum
The Snowshoer
$12.75 / student*
December to March
(according to snow coverage)
1 h 45
Plains of Abraham Museum
The 20th Century Walk
$5.75 / student*
Year-round
1 h 30
Plains of Abraham Museum
Montcalm Through Videoconferencing
$130.00 / class
November to April between 9:00 am and 6:00 pm (Eastern Standart Time)
45 min
Your school via Internet
Soldier of the Martello Tower
$5.75 / student*
Year-round
1 h 30
Martello Towers
1759 | From the Warpath to the Plains of Abraham
Free
Year-round
–
Your school
* A minimum fee will apply and/or travel expenses may apply beyond 50 km. 
Great for groups of special needs students.
We are registered with the Répertoire culture-éducation of Ministère de la Culture et des Communications du Québec under the name Plaines d'Abraham. The cultural activities of the organisations that have subscribed to this directory are eligible for financial support from the Government of Québec.
Information and reservations:
The National Battlefields Commission
Plains of Abraham Museum
835 Wilfrid-Laurier Avenue
Québec (Québec) G1R 2L3
Telephone: 418-648-5371
Toll-free: 1-855-648-5371
Fax: 418-648-3809
E-mail: reservation@ccbn-nbc.gc.ca
Reservation required for every activity;
A dining-room can be available on request;
Prices and details are subject to change.
Partnership
The National Battlefields Commission is proud to show reproductions of historical objects, crafted by high school students, at the Plains of Abraham Museum. The Student Masterworks exhibition is made possible thanks to a collaboration with Centre de services scolaire de la Beauce-Etchemin.