Montcalm presents our activities to you.
For your special activities, conferences, meetings, symposiums and family gatherings, our explosive cocktail blending humour, history and interactivity will conquer the minds of all your guests.
Period activities are our way of inviting you to meet the characters that embody the history of the Plains of Abraham, and to experience their everyday life. Between theatre and re-enactment, period presentations are meant as a dynamic approach to help us discover our heritage!
Download the PDF brochure of our interpretation activities for groups of adults.
---
BATTLES | 1759-1760 EXHIBITION
Accompanied by a member of the Canadian militia, learn about the history of the Siege of Québec City and of the battles of the Plains of Abraham. In an evocative, interactive setting, find out about the crimes, punishments and laws in force. Take part in an incredible immersive screening featuring original, often moving, accounts of those who lived through the battles of the Plains of Abraham. Then, join in and explore military life from every angle. Finally, admire treasures from the magnificent collection of artefacts in the Identities exhibition.
"It's a very tangible experience that makes the history come to life."
GUIDED TOUR OF THE PARK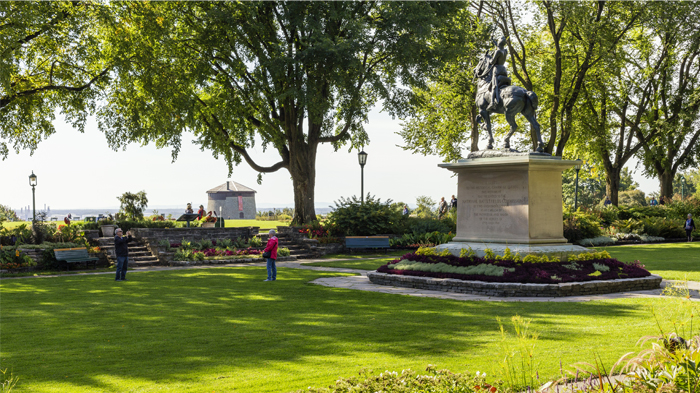 Learn about the rich history of this prestigious park accompanied by Wolfe, Montcalm, or Abraham Martin. These period characters can tailor their approach to suit your interests.
Contact us for additional information.
"What an exceptional guide in every way: giving the content, complementary information that was relevant and abundant, perfect French and English, appropriate and engaged acting. He's worth one million dollars! Our two groups of Canadian Studies Master Degree and New France literature were under his spell!" – Anne T., Carleton University, Ottawa, Ontario.
WOLFE AND MONTCALM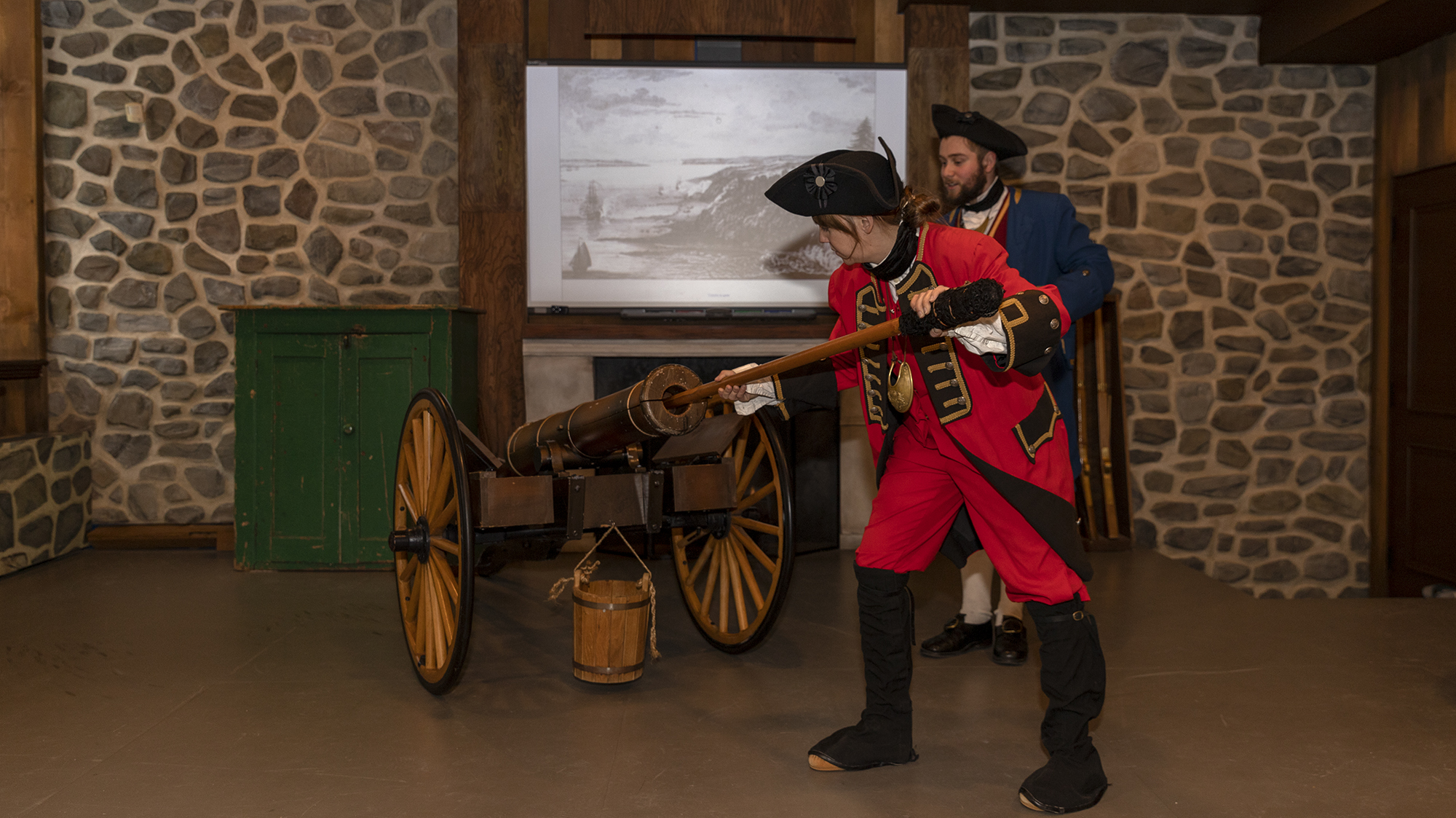 Learn all about the historic battles and take a ringside seat to watch a friendly clash between generals Wolfe and Montcalm. To decide who will be the winner between these two generals, a contest is organized in which you will take part. A musket loading competition, military and surgery quizzes will seal this thorny situation permanently
"The activity was interactive and incredible. Guides were funny, very lively and good actors. Bravo and thank you! What a good activity! The use of the interactive whiteboard was excellent and gave a visual support that makes it easier for French immersion groups. The equipment = excellent!" — François B. and Maxime A., Université Sainte-Anne, Pointe-de-l'Église, Nova Scotia.
CUSTOMIZED VISIT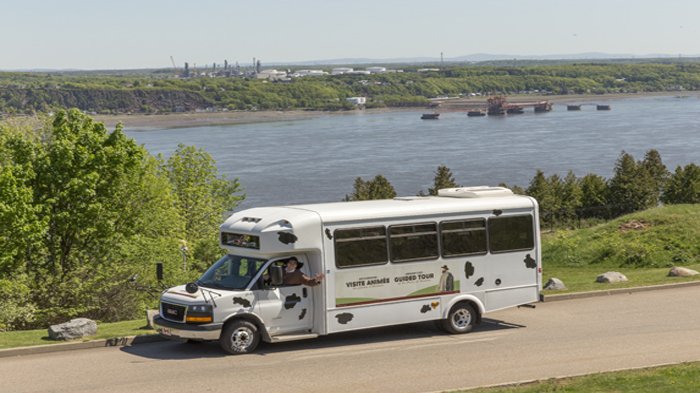 Contact us for an activity adapted to your needs.
GENERAL INFORMATION
Activity
Cost
Taxes not included
Period
Duration
Meeting place
Battles | 1759-1760
Exhibition
Self-directed tour
$8.75 / age 18‑64
$8.25 / 65 or older*
Year-round
1 h 30
Plains of Abraham Museum
Guided tour
$9.50 / age 18-64
$9.00 / 65 or older*
Year-round**
1 h 30
Plains of Abraham Museum
Guided Tour of the Park
$6.50 / age 18-64
$6.00 / 65 or older*
Year-round
Variable
Plains of Abraham Museum
Customized Visit
Variable depending on the activity
Wolfe and Montcalm
$6.50 / age 18-64
$6.00 / 65 or older*
Year-round
1 h 00 to 1 h 30
Plains of Abraham Museum
* A minimum fee will apply.
**During the summer period, activities are not available during the opening hours of the Plains of Abraham Museum.
Information and reservations:
The National Battlefields Commission
Plains of Abraham Museum
835 Wilfrid-Laurier Avenue
Québec (Québec) G1R 2L3
Telephone: 418-648-5371
Toll-free: 1-855-648-5371
Fax: 418-648-3809
E-Mail: reservation@ccbn-nbc.gc.ca
Reservations required for every activity;
A dining-room can be available on request

;

Costs do not include taxes;
Prices and details are subject to change.