February 26 to March 20, 2022
Take advantage of the school break to enjoy yourself in Quebec City's largest playing field: the Plains of Abraham!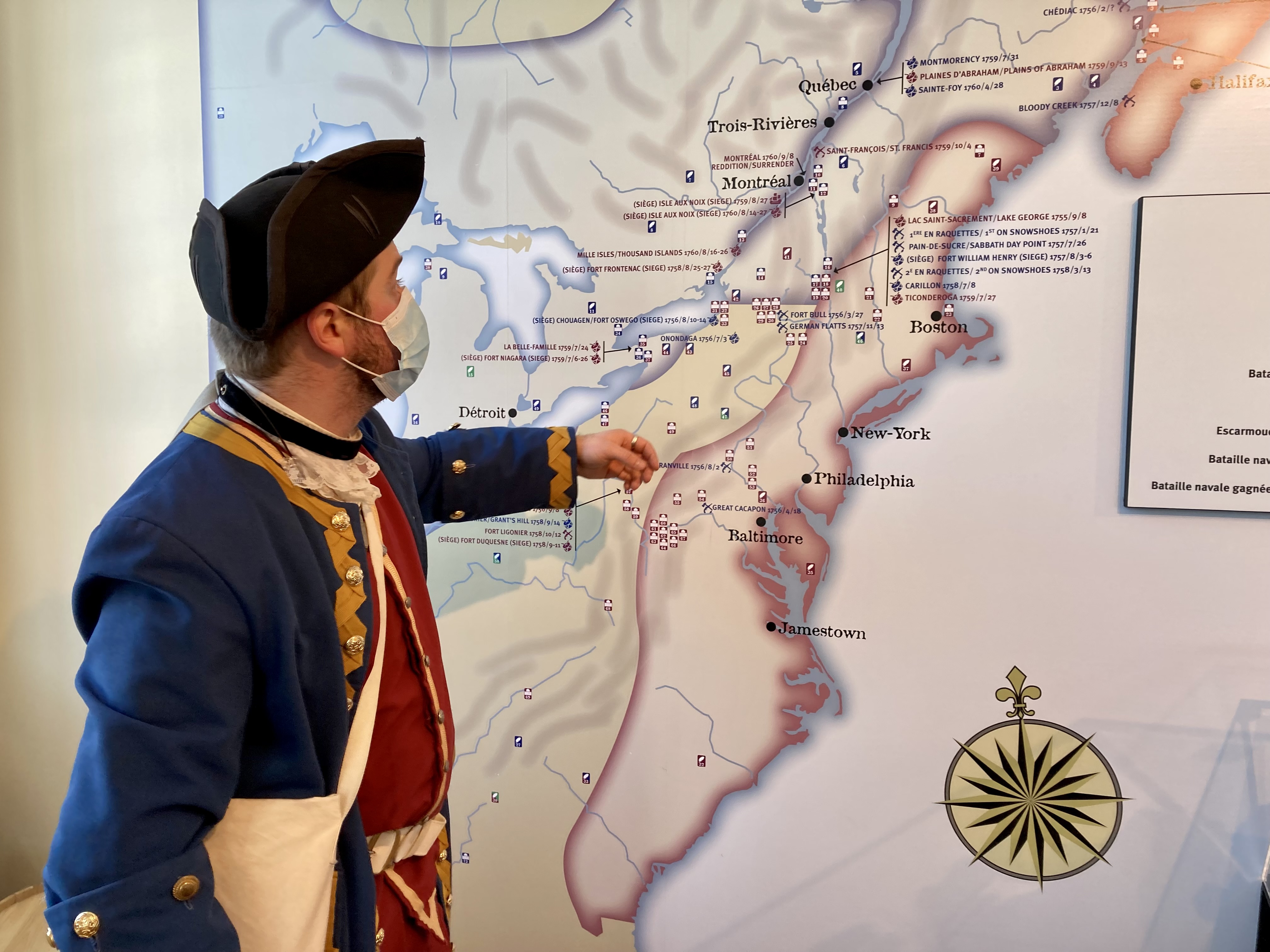 Entrance fees take a break for students and admission is free of charge for 17 years and under.
Rally questionnaire and period presentations
Looking for volunteers! It is the spring of 1759 and we are at war. All men aged 16 to 60 must join the French Army to defend the colony. Despite your young age, the Captain may allow you to join our ranks... if you have good teeth! Your parents may also contribute to the war effort. A good sense of observation and memory, as well as drive and bravery are necessary to face the challenges of this rally!
Battles 1759-1760 Exhibition 
Relive the siege of Québec, the Battle of the Plains of Abraham (1759) and the Battle of Sainte-Foy (1760), learn about the little known impacts of the conflicts in the Order and Law section and take part in an incredible immersive screening featuring accounts of the era.
Identities Exhibition
Go back in time thanks to the magnificent archeological collection of the Battlefields Park. View numerous artefacts catalogued by theme and discover the history of the people who occupied the sites on the Park during various periods of time.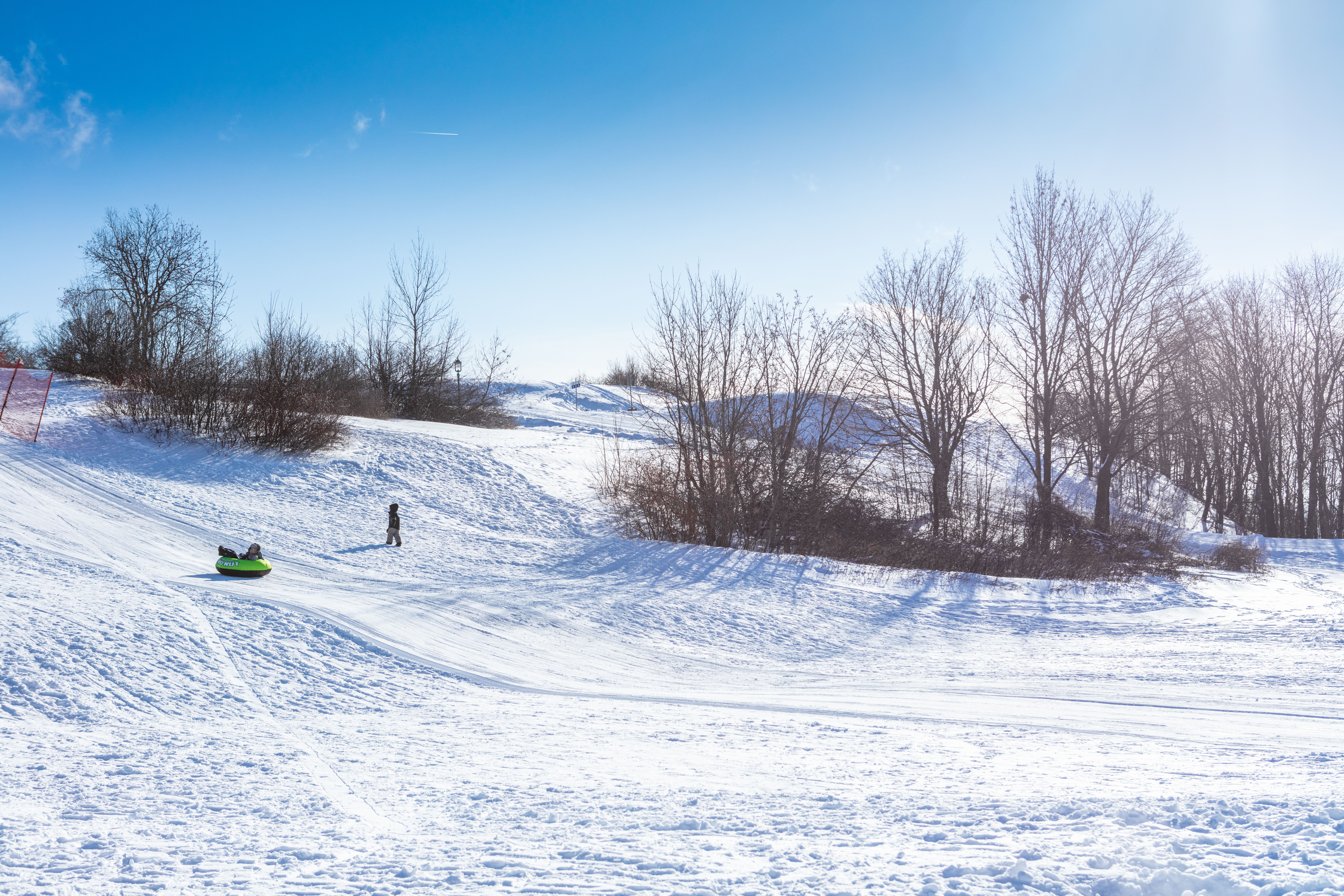 Winter sports
Enjoy nature that makes you feel good, in the heart of the city. Facilities are accessible daily, for free.

Joan of Arc Garden brought to light
At nightfall, the Joan of Arc Garden comes alive with soft, enchanting lighting and a great artistic aura in keeping with the site, the majestic elms surrounding the flowerbeds and the famed Joan of Arc monument.
The lighting varies with atmospheric conditions, thanks to a real-time system connected to the Quebec weather station - a salute to the old weather station that operated on the Plains from 1930 to 1954! As the year unfolds, custom lighting in harmony with nature will highlight milestones on the calendar.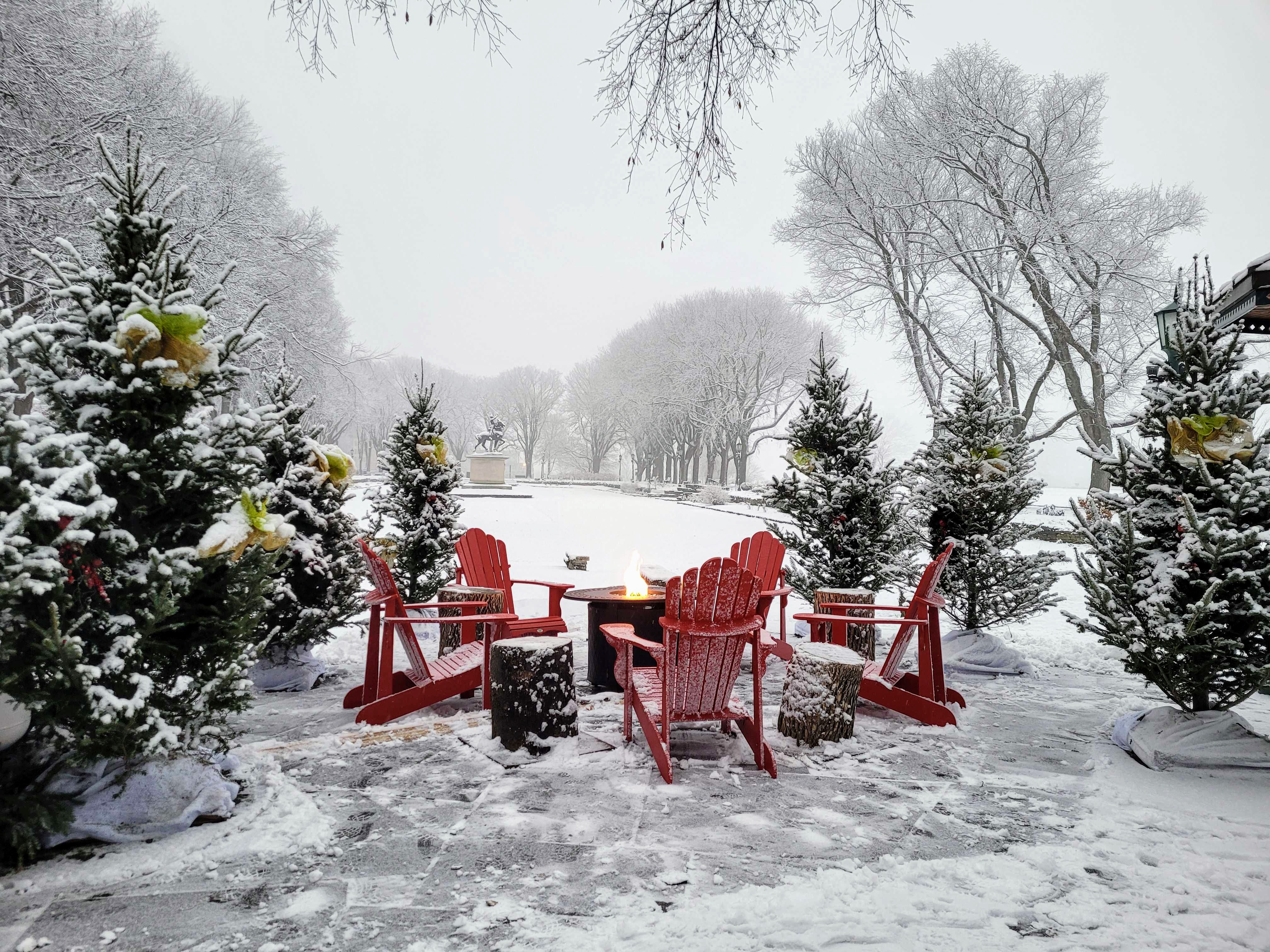 Warming station
Take a welcome rest at the warming station located near the Joan of Arc Garden with its seating and fireplace. The station is part of Québec City's warming station circuit.
November 26, 2021, to March 6, 2022 then weekends only until April 3, 2022.
Fireplace schedule: Sunday to Wednesday from 10 a.m. to 8 p.m.; Thursday to Saturday from 10 a.m.
to 10 p.m.
The fireplace will be closed in case of high winds or heavy rainfall.

Pentathlon des neiges
From March 7 to 13, enjoy the Pentathlon's school break program on the Plains of Abraham.