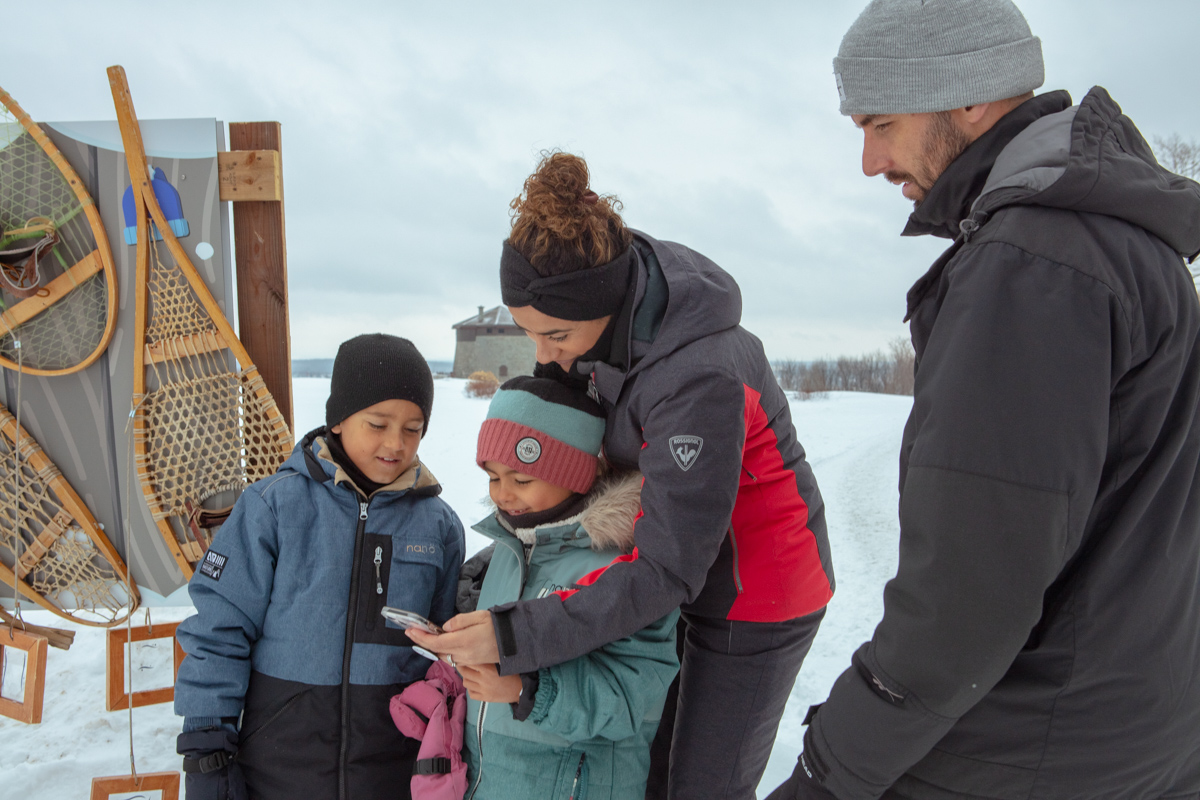 Family Treasure Hunt
Ever since the 19th century the Plains of Abraham have been the region's leading winter playground.
With your family, you'll go on a hunt for a legendary good-luck charm that enabled the greatest champions of winter sports to make a name for themselves.
Bring a smartphone and a keen mind as you go from one interactive station to the next. At each station, you'll get to solve puzzles and discover different winter sports from today and yesteryear. Perhaps you'll end up joining the long line of champions who started off on the Plains of Abraham!
Dates will be available soon for the winter 2023-2024
$12 $ + taxes per group.
Ideal for families with children age 6 to 12.
Approximate duration: 60 to 75 minutes.
Starting point: next to 390 De Bernières Avenue.
Online purchase is not yet available.
Purchase the activity online and complete it at your convenience between 8:30 a.m. and 4:30 p.m. This is a self-guided tour with a web application. A smartphone with cellular data is required.
An activity produced in conjunction with