Women in the Seven Years' War
September 9, from 1 p.m. to 4:30 p.m, and September 10, from 11 a.m. to 4 p.m.
At and around Martello Tower 1.
Free.
Discover the daily life of 18th-century women in wartime: visit military encampments and meet over a hundred re-enactors to learn about the siege of Québec and women's participation in this conflict.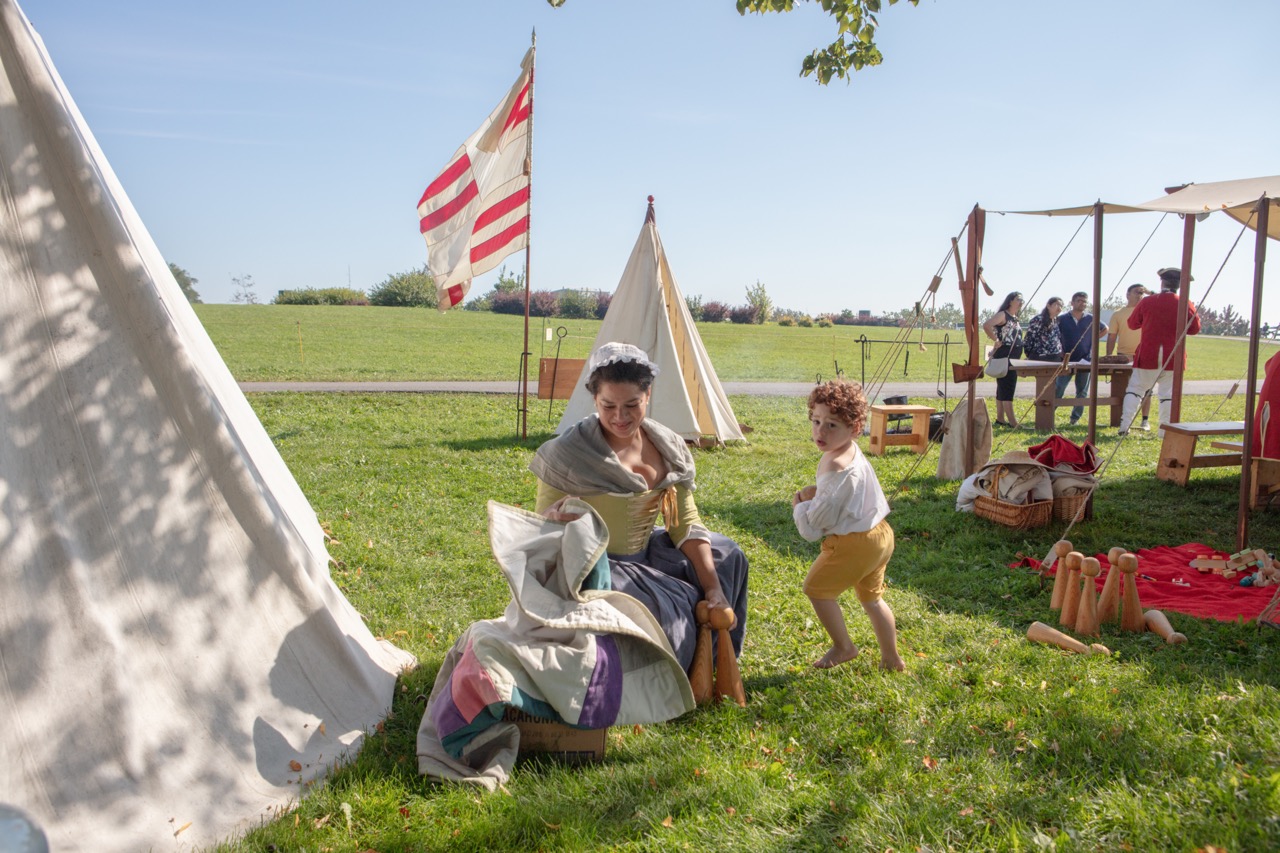 Watch rifle and cannon firing demonstrations;
Talk to a washerwoman, a cabaretière, a lacemaker and a dyer, among others;
Learn about First Nations alliances and the realities of wartime for these indigenous peoples;
Speak with historical experts and characters who lived in 1759 and 1760;
Learn about the moving stories of the courageous women who took up arms, supplied the troops and protected their families.
A real plunge into history! An enriching, unique and memorable experience.