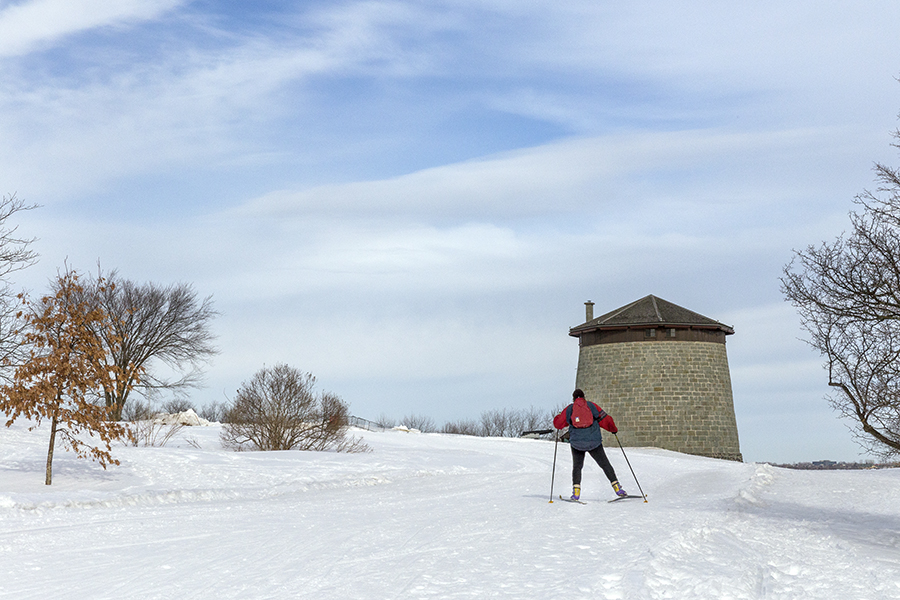 The 2020-21 season is now over. See you next year!
Enjoy winter sports for free in an accessible and enchanting location with a spectacular view of the Saint-Lawrence River. The Plains of Abraham provides 13.9 km of ski trails laid out for beginner, intermediate and expert cross-country skiers, a 3.8 km trail (round trip) for snowshoeing, and 6.7 km of walking trails.
Please use trails designed for your activity.
END OF SEASON
Trails will no longer be groomed for the 2020-21 season. See you next year!
---
 Information on grooming operations : 418-648-4212
Grooming of the trails is done on a daily basis when meteorological conditions permit. Please note that precipitations of rain, snow and sleet can delay or prevent grooming as well as deteriorate trails already groomed. Depending on conditions, between five and ten hours of work are required to cover all the trails with the machinery.
Please note that we can no longer groom trails 52, 53, 54 and 55 because of the lack of snow and of the ice.
Access: Free.
Number of trails (marked and groomed):
5 classic trails, including 1 easy trail, 3 intermediate trails and 1 expert trail
3 ski skating trails, including 1 easy trail, intermediate trail and 1 expert trail
1 snowshoe trail
Walking trails
Services: Access to the rest areas and equipment rental are suspended for the time being. The waxing room is closed for the season.
Safety and prevention (418-648-4652): Officer on duty 24 hours a day and trail patrol by the Canadian Ski Patrol, depending on weather conditions.
Code of Conduct for Nordic Skiers:
Move in the specified direction and observe the signs
Respect the skiing techniques for the trail you are using
Keep to your left when passing other skiers
Yield the way to more rapid skiers
Respect the environment, avoid polluting or damaging trees and other elements
Do not ski off the trails
Do not block the trails or stop where you could prejudice other skiers
Remain in control and control your movements
Understand and accept the risks associated with this sport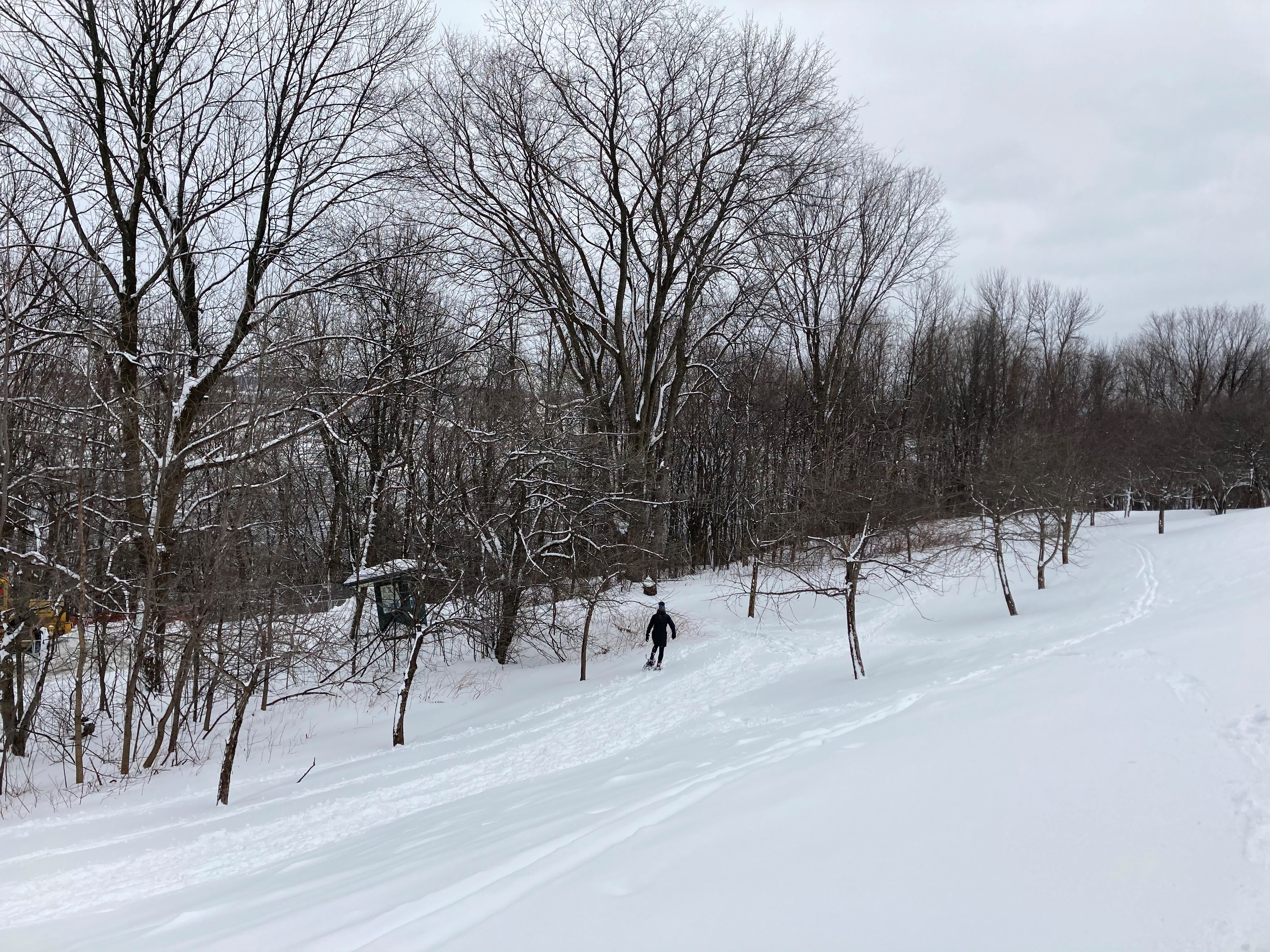 Snowshoe trail