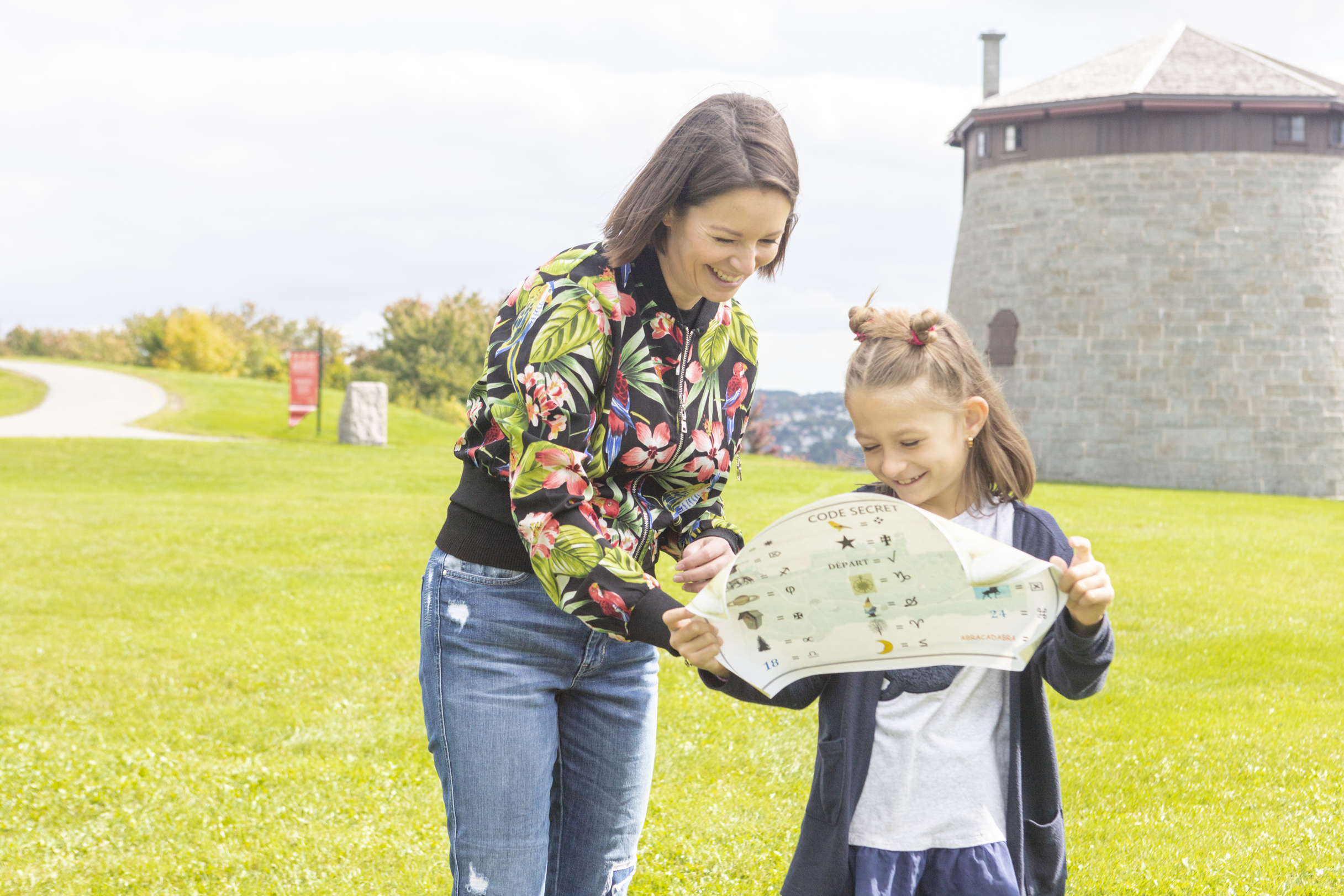 A treasure on the Plains? Is it possible? Explore little-known places. Check the mystery map one step at a time. Who knows where it will lead you? Solve the puzzles one by one until the final quest. Discovery, surprises and fun guaranteed!
"The activity is very well organized and informative and makes us discover the Plains. Perfect for young children." [Translation]

April 15 to September 25, 2022.
Approximate duration: 1 hour 15 minutes.
$12 + taxes per bag (designed for 2 kids).
Ideal for children age 5 to 10.
Starting April 15, purchase your activity bag at the reception desk of the Plains of Abraham Museum (835 Wilfrid-Laurier Avenue) between 9 a.m. and 4:45 p.m.