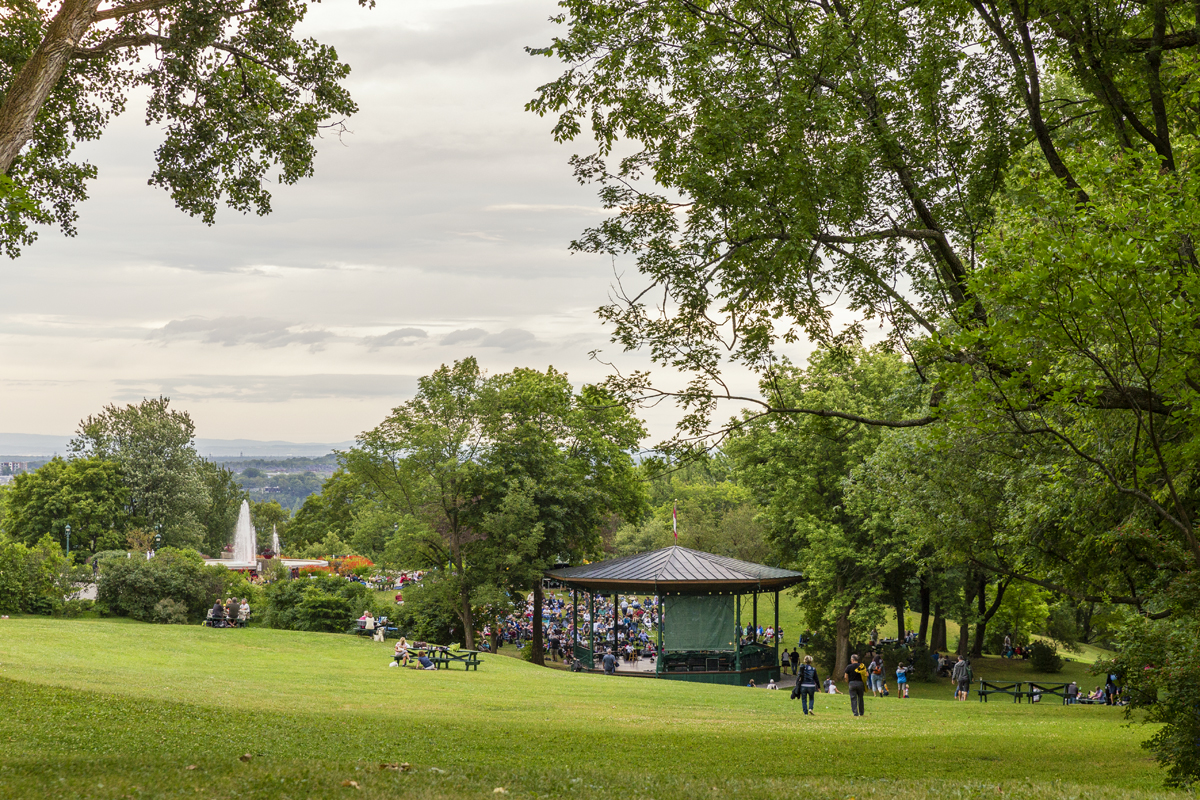 Open Air Musical Evenings 
Free. Thursday to Sunday, 8 p.m.
In the heart of the Plains of Abraham, a stone's throw from Musée national des beaux-arts du Québec, rediscover the magnificent stage of the Edwin-Bélanger Bandstand.
A standout program of free shows is presented every summer, from Thursday to Sunday, at 8 p.m. It's a one-of-a-kind setting in the heart of nature where you will discover and enjoy well-known artists and tomorrow's headliners. Whether you come out for blues, folk, pop, or world music, these concerts will sure inject a little extra sunshine into your summer. 
Have a look at the program in the Calendar 2022 tab or download the PDF file.
Watch videos, read news or share your favorite shows with others on the Facebook page of the Edwin-Bélanger Bandstand.
Because it is in our nature
Through environmental concern, the National Battlefields Commission is taking an even greener turn and won't print the program leaflet anymore. We invite you to consult the program online. Naturally, for the first national historic park in Canada!
Edwin Bélanger (1910 - 2005)
"Musicians may come and go, but the music remains…"
Inaugurated in 1993, this musical bandstand, which comes alive during the summer, was named after a distinguished personality who greatly contributed to the growth of Québec City's musical scene: Captain Edwin Bélanger.
A violinist, viola player, conductor, arranger, composer and teacher, this Montmagny native was one of the founders of the Cercle Philharmonique de Québec, an institution he brilliantly directed for seven years. For nine years he also held the reins of the Orchestre Symphonique de Québec, brightening its repertoire with variety and boldness. It was also during this mandate that this inspired man with a heart of gold set up the Matinées symphoniques de l'OSQ, to arouse in children a taste for the magic of music. His 24-year involvement in La Musique du Royal 22e Régiment helped publicize the pieces played by this regiment throughout the world. He was also president of the Association des musicians de Québec.
After enjoying a long-standing, rewarding career, Mr. Bélanger passed away on January 14, 2005, at the age of 94. Many musicians and music lovers will treasure lasting memories of this great man who left his mark on Québec City's musical and cultural landscape.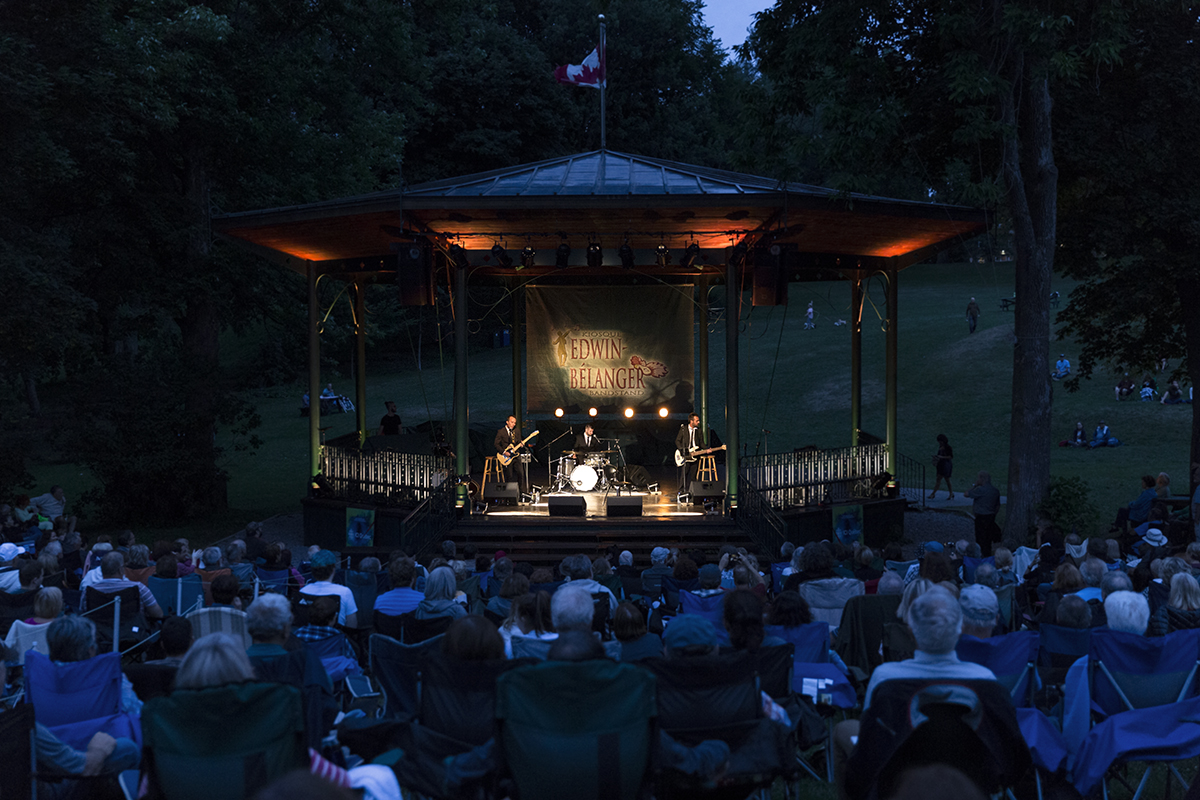 Frequently Asked Questions
Pavilion
Parking
Show Cancellations
Artist Applications
Previous Editions
Frequentely Asked Questions
Are shows cancelled when it rains?
Shows will take place rain or shine. They are cancelled only as a last resort when weather conditions constitute a threat to the artist and public. We are not able to relocate or postpone shows. When possible, we will announce the cancellation on the Edwin-Bélanger Bandstand Facebook page. Please note that we could make the decision at the last minute to put all the chances on our side.
Can I park near the Edwin-Bélanger Banstand?
On show nights, parking is available for $9 near the Edwin-Bélanger Bandstand. Our parking attendant will be waiting for you at the green tent from 5 p.m. Take the Wolfe-Montcalm Avenue opposite the Musée National des beaux-arts du Québec and head for the Edwin-Bélanger Bandstand.
How much are the shows?
Shows at the Edwin-Bélanger Bandstand are free.
Are there bathroom facilities on site?
Bathrooms are available at the Pavilion, near the Edwin-Bélanger Bandstand.
What time are the shows?
Shows begin at 8 p.m.
Where is the Edwin-Bélanger Bandstand?
The Edwin-Bélanger Bandstand is located on the Plains of Abraham in Québec City, a stone's throw from Musée national des beaux-arts du Québec. You can see its location on the park's map.
Where can I find this summer's program?
The program is available in the Calendar 2022 tab. You can also download the PDF file.
Can I bring a chair?
Yes, absolutely. You can bring chairs and blankets to comfortably enjoy the show.
Can I arrive early for a picnic?
What a great idea! You are more than welcome to arrive early and enjoy the Plains of Abraham before the show. If you come by car, please note that the parking lot near the Edwin-Bélanger Bandstand opens at 5 p.m. Other parking options on the park are also available.
Can I eat on site?
Of course! You are welcome to bring a picnic.
Pavilion
You will find the pavilion near the Edwin-Bélanger Bandstand. This is a friendly rest area where you can have coffee or ice cream among friends. The pavilion houses various services that can help make your visit as enjoyable as it can be.
Please take note that swimming is prohibited in the Centennial Fountain, adjacent to the Pavilion, even for pets.
Parking
On show evenings you can either walk, take a bus, car pool or for $9, park your vehicle near the Edwin-Bélanger Bandstand. Our parking attendant will be waiting for you at the green tent from 5:00 p.m. every day. Take the Wolfe-Montcalm Avenue opposite the Musée National des beaux-arts du Québec and head for the Edwin-Bélanger Bandstand.
When you use this service, your contribution allows the National Battlefields Commission to continue offering high-quality entertainment free of charge.
Notice about show cancellations
The National Battlefields Commission would like to remind the Edwin-Bélanger Bandstand enthusiasts that the shows can only be cancelled if the weather poses a threat to the artists or the spectators. Such a decision will be taken during the evening, at the time the show would be scheduled to begin, to give Mother Nature a fighting chance to cooperate.
The Commission makes a point to present quality entertainment according to the schedule, and cannot postpone a cancelled show, nor host it elsewhere.
Artist Applications
Artists interested in performing for next season of the Edwin-Bélanger Bandstand are encouraged to submit their applications with the following, as applicable:
Name of the artist or group
Number of people in the group at the time of the show and each person's role
Musical style
Bio and press kit
Music recordings
Website of the artist or group
Full contact information for the group leader (artist, agent, or other)
Asking fee and other details
Any other relevant document
By email: information@ccbn-nbc.gc.ca
By mail:
Edwin-Bélanger Bandstand – Artist Applications
The National Battlefields Commission 
835 avenue Wilfrid-Laurier Québec, Quebec Canada G1R 2L3
Please note that only artists selected will be contacted, and materials submitted will not be returned.
Stay tuned for the deadline for the 2023 season. 
Previous Editions
Shows are presented at the Edwin-Belanger Bandstand since 1993. Find out about the previous editions!
July
2022-07-02
Nora Toutain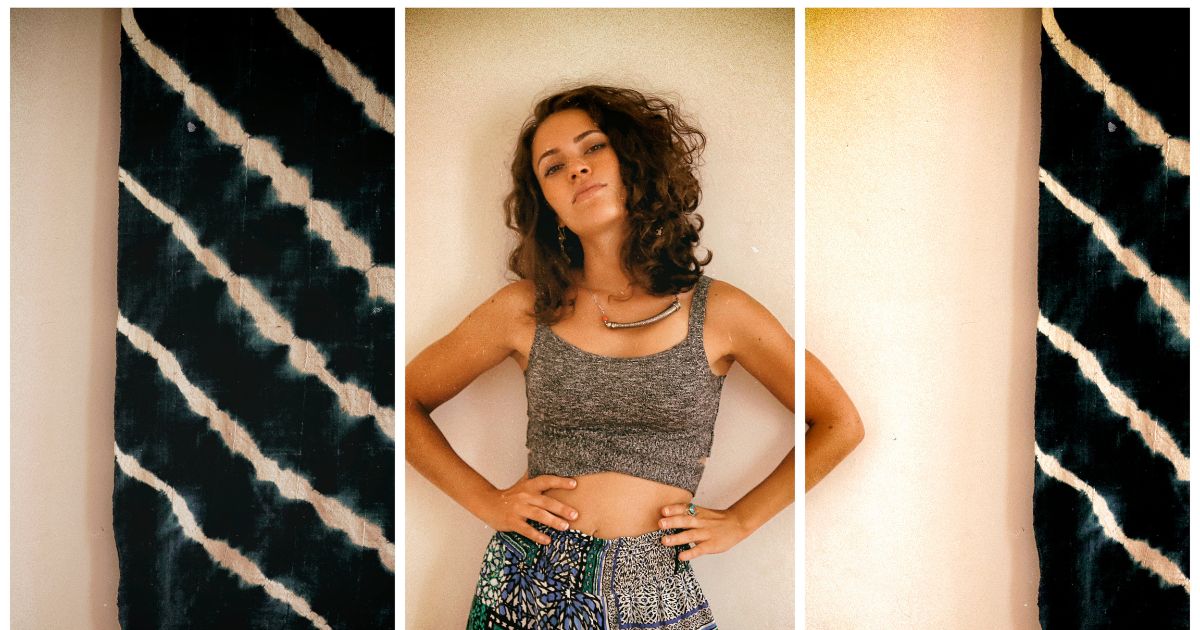 Franco-Moroccan singer-songwriter Nora Toutain has developed an eclectic style through her different influences. She uses her expressive timbre to perform diverse genres, such as Pop, R&B, Jazz, Soul, and sometimes even Gnawa/Afro-Pop. Her poise and energy on stage never fail to charm her audience.
2022-07-03
Sinatra à Bublé 2 & Alain Dumas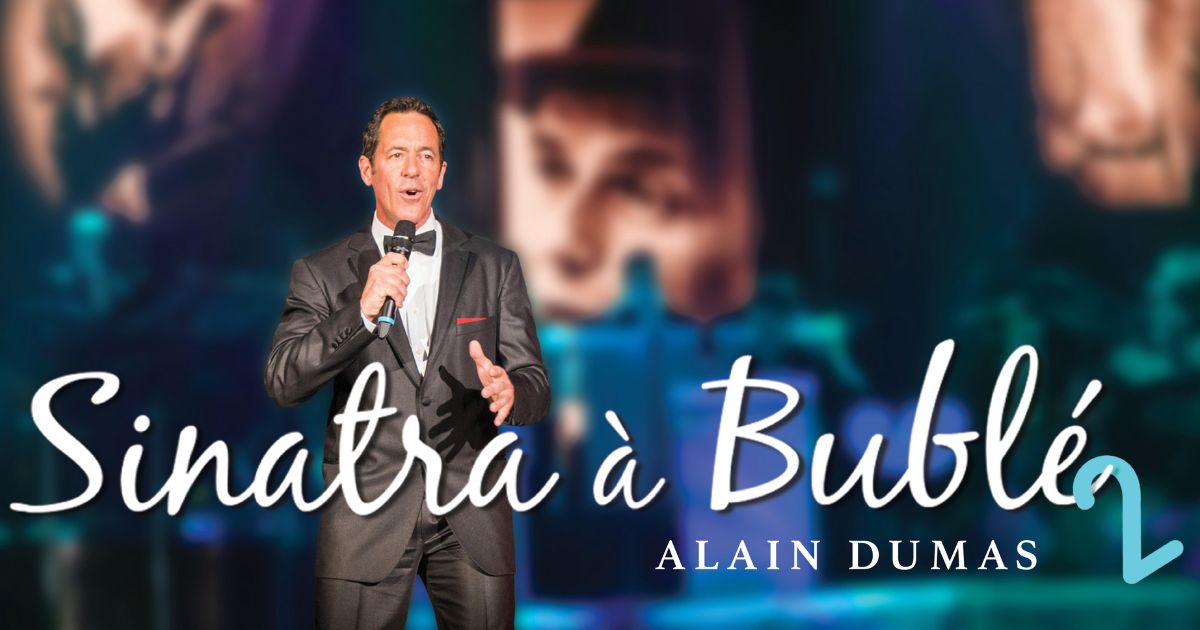 Alain Dumas pursues his musical journey through time by revisiting timeless classics by Tom Jones, Paul Anka, Charles Aznavour, and others. In "Sinatra à Bublé 2" he adds a humorous touch with the songs that have marked his career, notably by going back to his disco period with the Bee Gees or by commemorating the greatest Quebec crooner, Michel Louvain.
2022-07-21
Bandstand by Invitation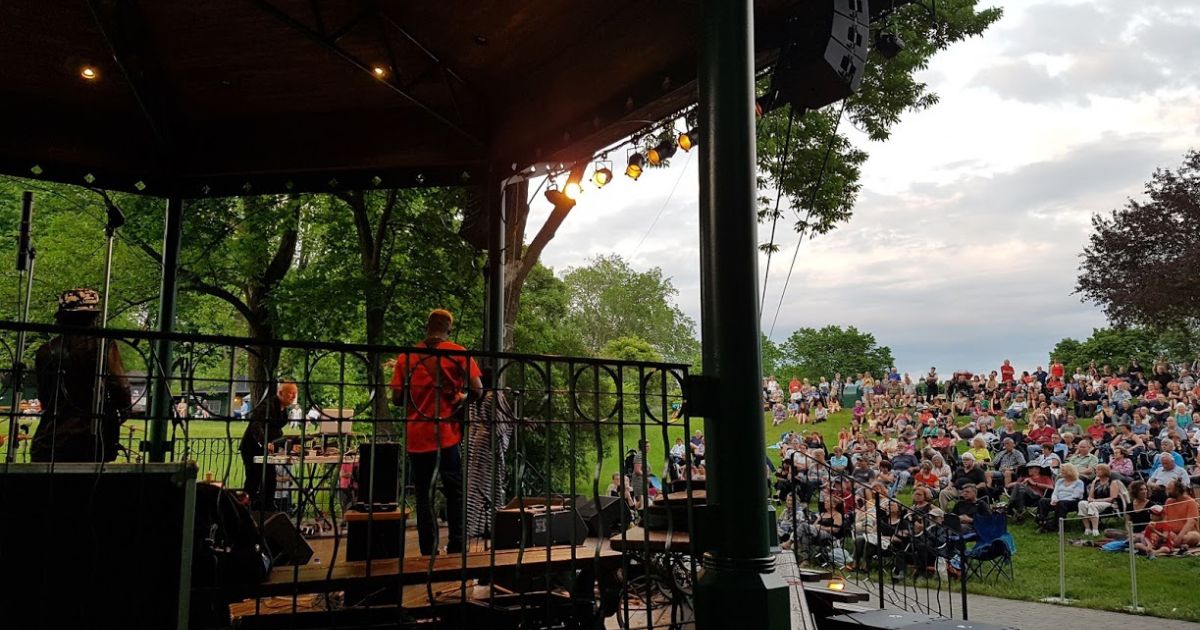 As part of Bandstand by Invitation, the Edwin-Bélanger Bandstand team offers special concerts. This concert will bring together La Berlue and Les Jacks for an evening of music from the French-speaking world.
2022-07-22
Les Jacks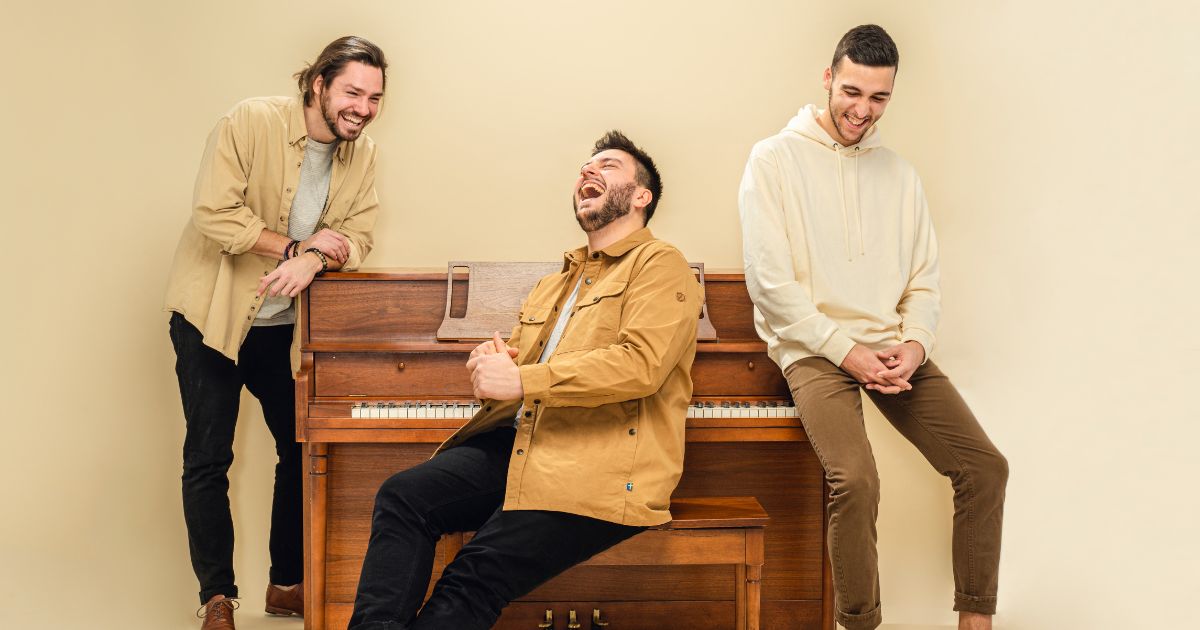 Born on the beaches of Hawaii in 2016, the group Les Jacks will be doing a new show inspired by their roots. They'll perform hits from all decades, which they've rearranged in their own way while remaining authentic, as well as a few titles from their own repertoire. An acoustic and vocal performance for you to discover!
2022-07-23
Jjanice+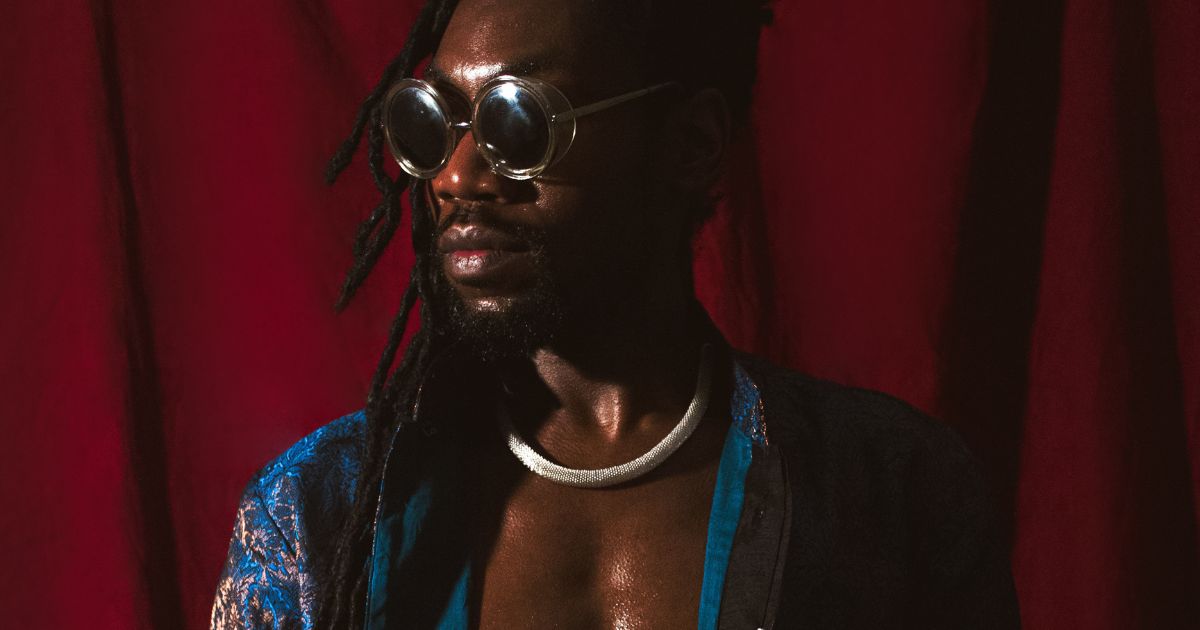 With the enveloping voice of a soul crooner and the fondness for dreaming of a footloose artist, Jjanice offers a world of his own that blends sung poetry, modern alt-soul music, and Afro-Caribbean grooves. Born in Haiti and raised in a Quebec family, he enjoys exploring the diversity of his and others' origins through his art. A poetic and musical trip where nothing seems off-limits!
2022-07-24
Soul Influence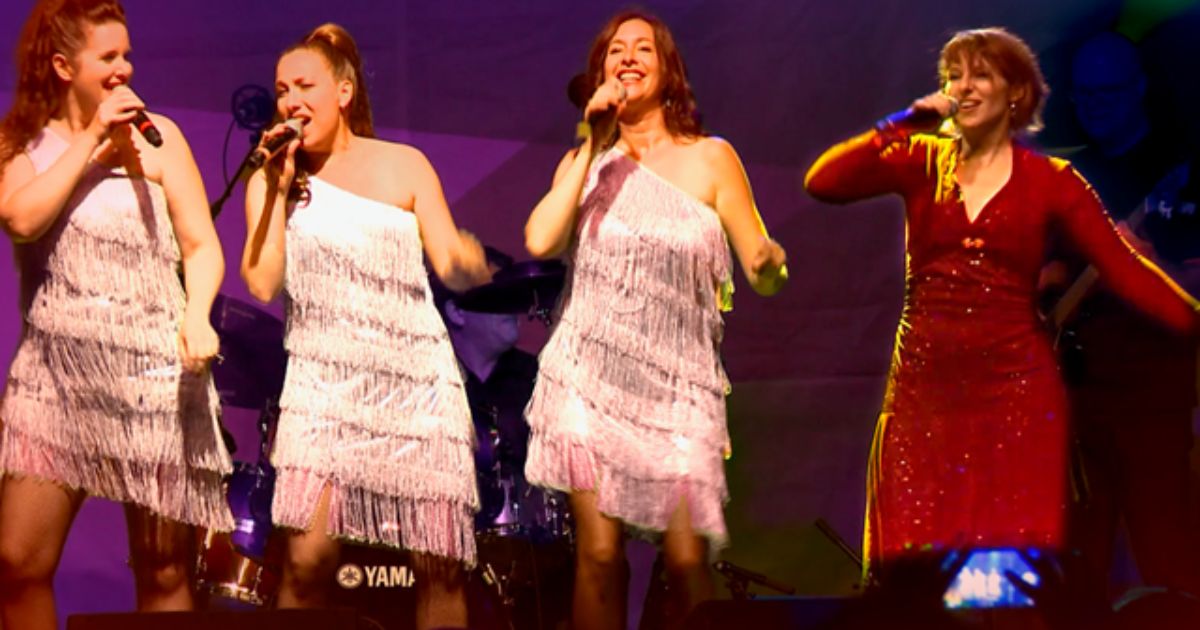 Carmen Genest's soulful vocals will intertwine with Joël Thibault's electrifying saxophone sound to offer you hits from the 1970s: Aretha Franklin, Stevie Wonder, Marvin Gaye, George Benson, The Doobie Brothers, and many more. With nine musicians and female vocalists on stage, they'll deliver an impassioned and dynamic performance!
Carmen Genest (singer), Joël Thibault (saxophone), François Moisan (bass), Sébastien Champagne (piano), Jean-François Gagné (drums), Gabriel Hamel (guitar) as well as Christine Mercier, Karine Monette and Marisol Forest (backing singers).
2022-07-28
Jack Lavoie Band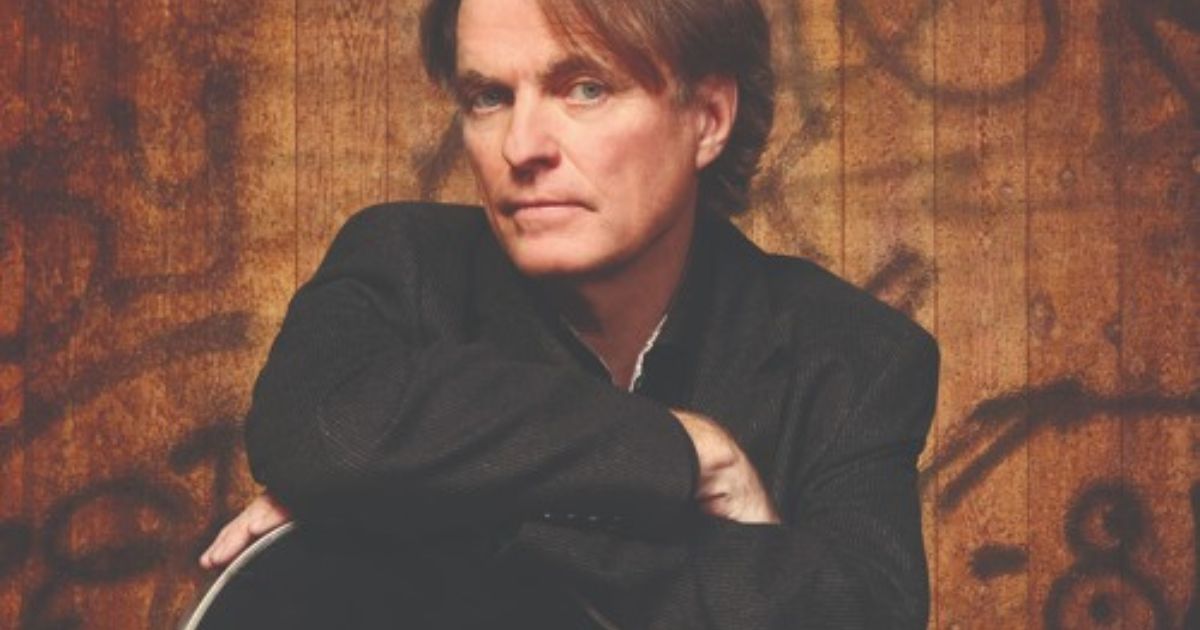 Jack Lavoie comes from Quebec City, where he grew up in an active, creative, bicultural, and bilingual household. He performs with the Jack Lavoie Band, whose unique New Country sound combines refined melodies, sublime vocal orchestration, and words that reach out and touch the heart.
2022-07-29
Bowie Revisited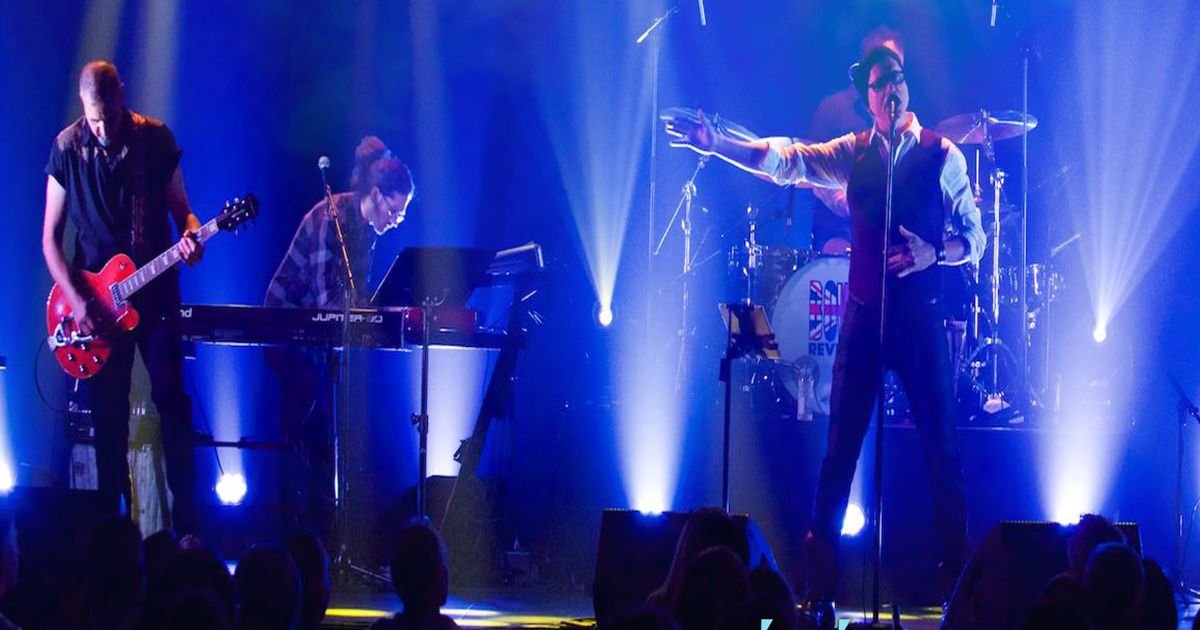 The band, Bowie Revisited, celebrates the musical heritage of David Bowie, an artist whose innovative musical style marked more than one generation. The band's edgy, electrifying, captivating style is hugely appreciated by audiences. The show pays tribute to the artist and holds the promise of an unforgettable evening showcasing the world of Bowie, who passed away in 2016. Bowie's greatest classics will be performed and revisited!
2022-07-30
Lara Klaus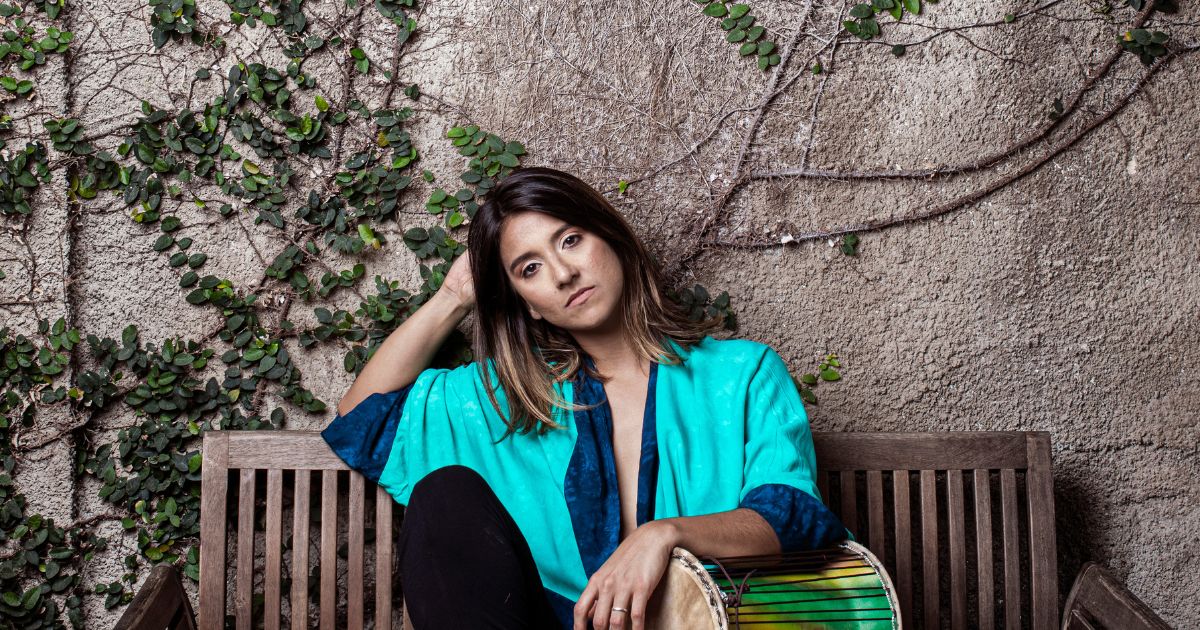 Born in Brazil, Lara Klaus is a percussionist, a drummer, a singer, a composer, and an educator. Her music ingeniously superimposes the beauty and complexity of Brazilian influences onto the textures and texts of soul pop, and she does it all in her own organic style. An ode to the rich diversity of Brazilian sounds and the power of life!
2022-07-31
Jérôme Charlebois et Marco Calliari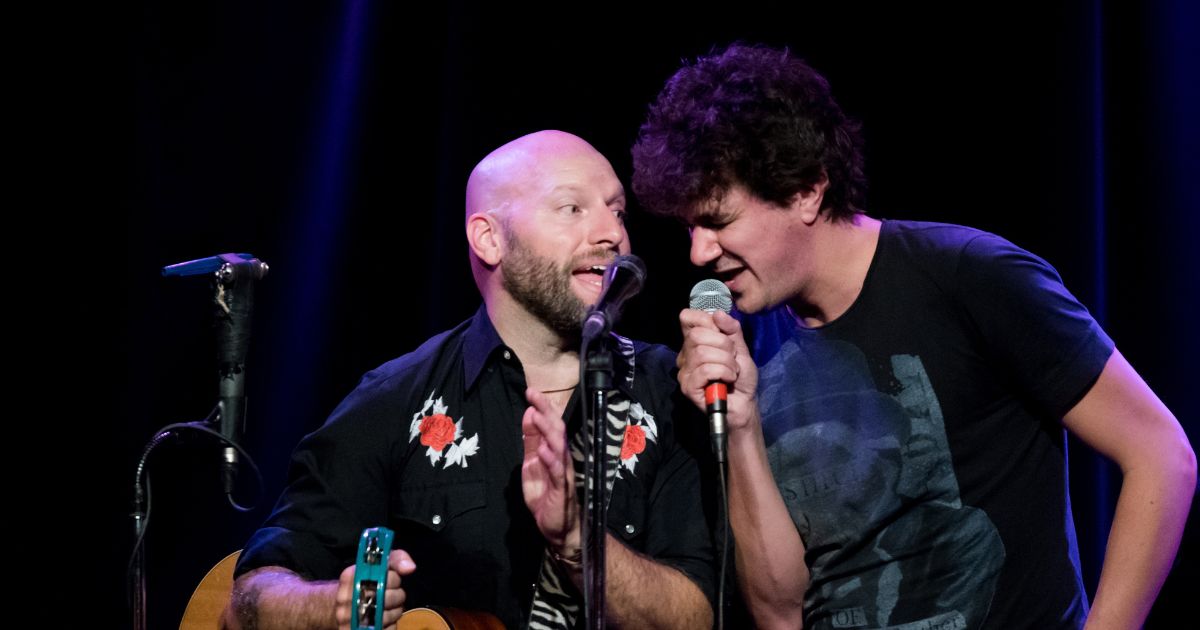 Jérôme Charlebois and Marco Calliari will combine their cultures and musical genres in an exclusive festive show for everyone. Each of them will offer the best of his repertoire and, sometimes, play the other's compositions, with both having fun pushing their boundaries. Just imagine hearing a novel rendition of the famous "Lindberg" with Calliari's powerful voice to the sound of an accordion!
August
2022-08-04
Délirium Tremens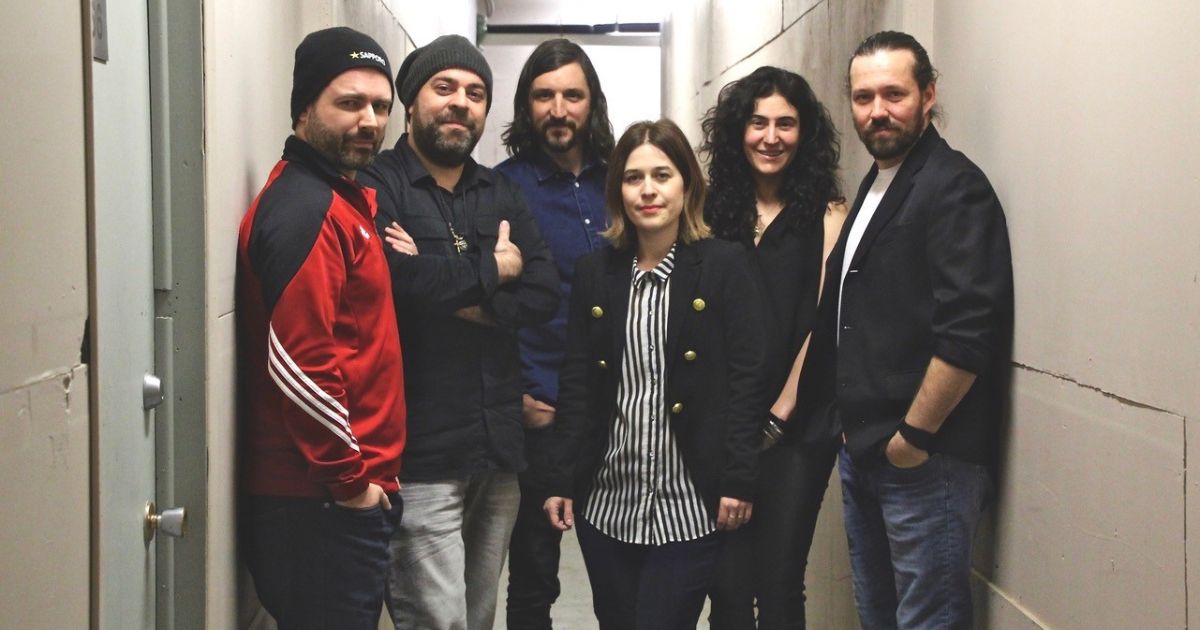 For over 20 years now, the group Délirium Tremens has been performing the masterful works of Jean Leloup throughout Quebec. On stage, they're a must-see and a must-hear with their irresistible energy and their special and sometimes exclusive renditions of Leloup's pieces. Their show isn't a knock-off, impersonation, or pale imitation of the real thing. They're six consummate musicians who, with creativity and spirit, deliver the greatest hits of several decades.
2022-08-05
Andy Rubal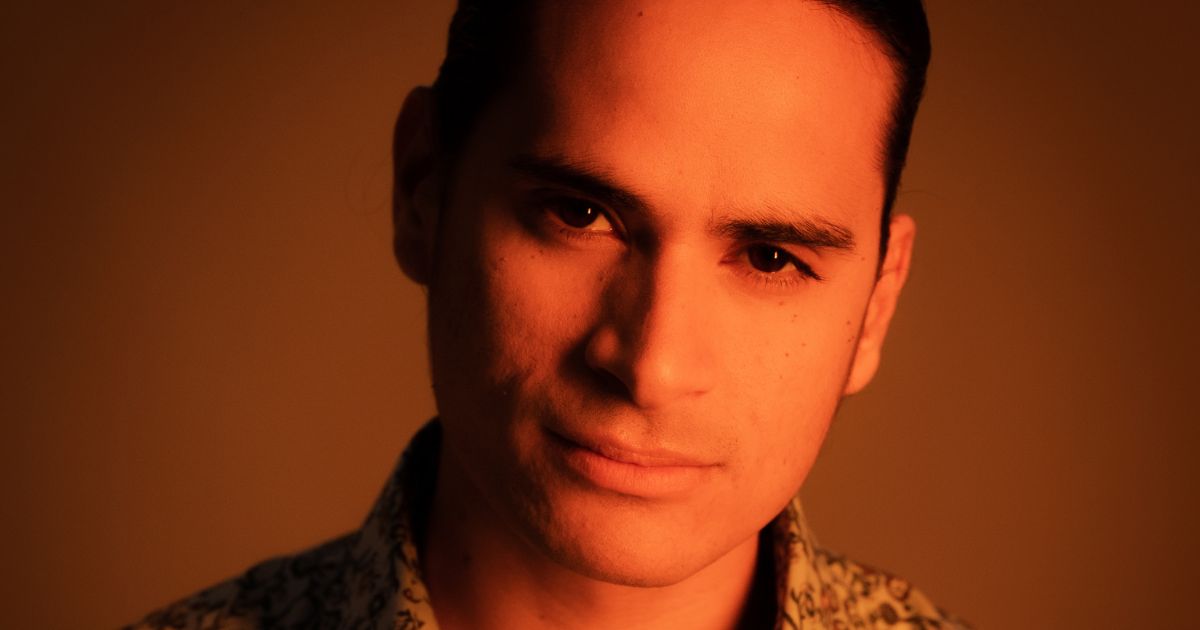 Andy's career began in Cuba at the age of 6 when he sang with the group Baby Salsa, very popular on the island at the time. In 2016, he released his first album, El que Busca Encuentra and earned a nomination at the Cuba Disco Awards in the category of Best Salsa Album for a New Artist in 2017. Today, he makes his growing presence felt on the Quebec music scene by performing regularly in local venues, particularly in Montreal.
2022-08-06
Simon Morin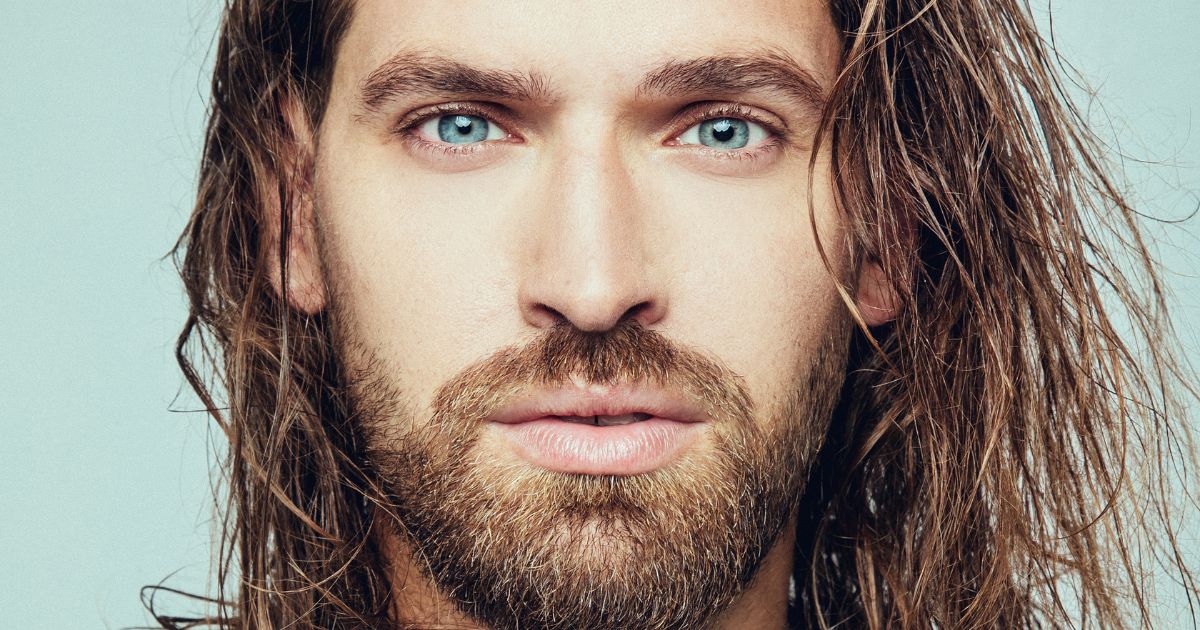 A singer and songwriter, Simon Morin, has enthused Quebec audiences through his ardour and perseverance. Called by René Angélil a "rockstar" and by Éric Lapointe a "showman" in whom he sees "the future of Quebec rock," Simon has long been leaving his mark in many competitions.
2022-08-07
Annie Blanchard with guest artist Maxime Landry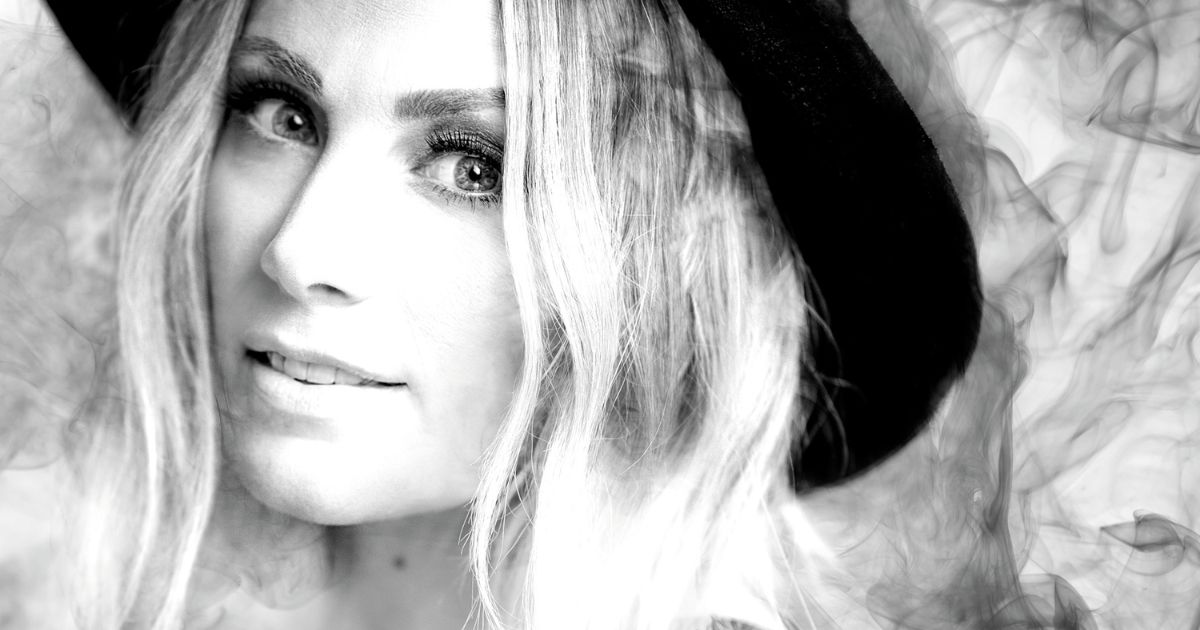 Following a collaboration with a team from Nashville, Annie Blanchard is back with original material in English, on top of her French-language hits. On stage, she'll do a mix of country, pop, and rock to show another side of her artistic persona.
For this closing concert of the Bandstand's musical season, Annie Blanchard will be performing alongside guest artist Maxime Landry.