The Great Celebration of Nature of the Plains of Abraham, an annual event that brings people together, is celebrating its 25th anniversary this year! Please join us on May 15 for a family day under the honorary presidency of Bruno Marchand, Mayor of Québec.
News Release: The Great Celebration of Nature on the Plains of Abraham is celebrating its 25th anniversary!
Horticulture Information Sheet: Echinacea Doubledecker
Turn on subtitles for English subtitles
The event is free and will take place from 10:30 a.m. to 4:00 p.m. at the Plains greenhouses (corner Briand and De Bernières Avenues).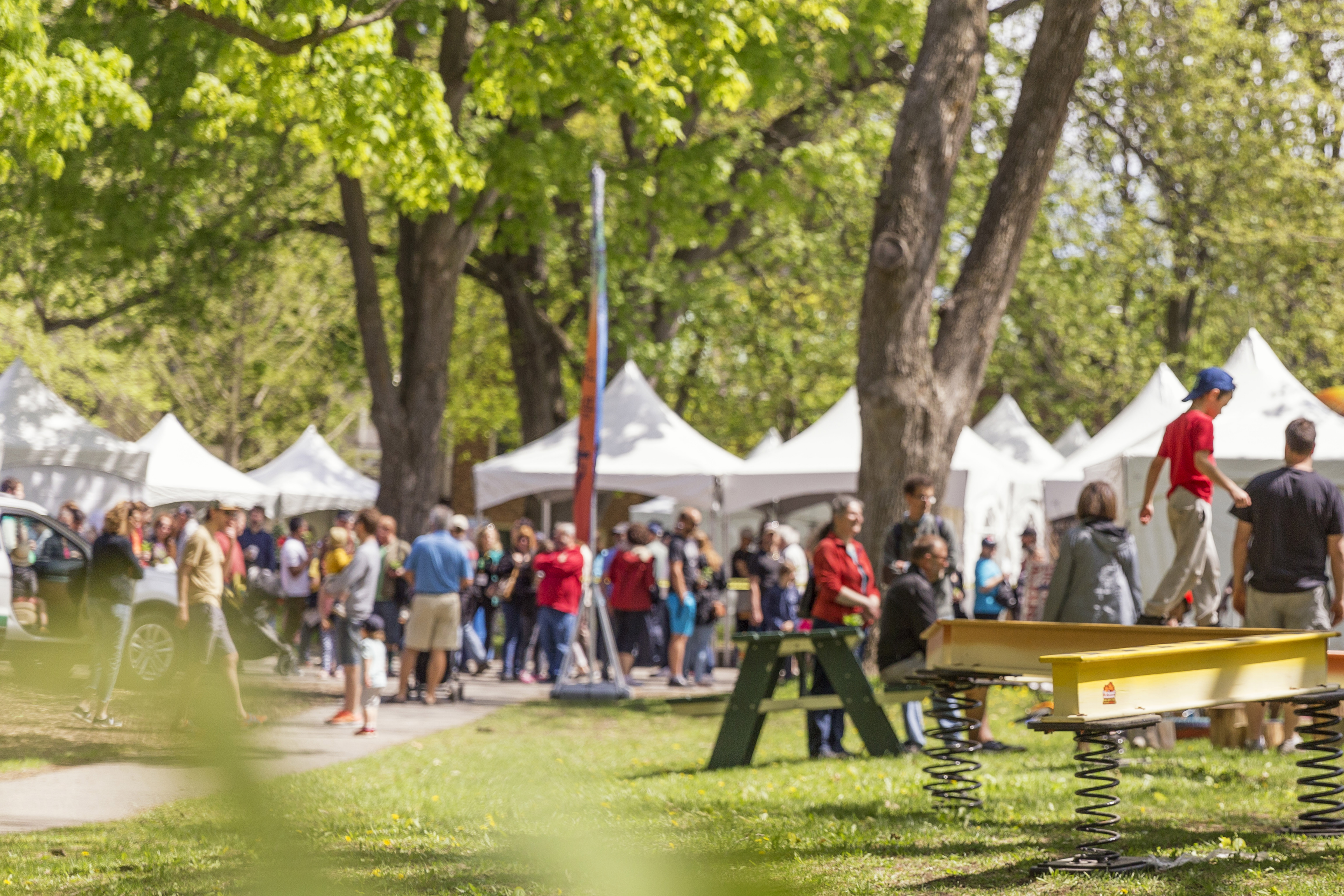 Program:
Distribution of plants and tree samplings: first come, first served! (limited quantities).
More than 30 exhibitors: explore different themes related to nature, the environment and sustainable development. A list of the exhibitors is available in the Informations tab.
Entertainment: characters in period costumes and games for children.
Draw of 25 flower boxes: you could win a flower box created with flowers grown in the greenhouses.
Food services: sandwichs, drinks and snacks by Fastoche! ($).
You are invited to bring old paint and brushes, especially those that are ready to be thrown away. After the Great Celebration of Nature, Patrick Lavallée (Atelier du Gosseux) will use them to create a work of art from recycled materials.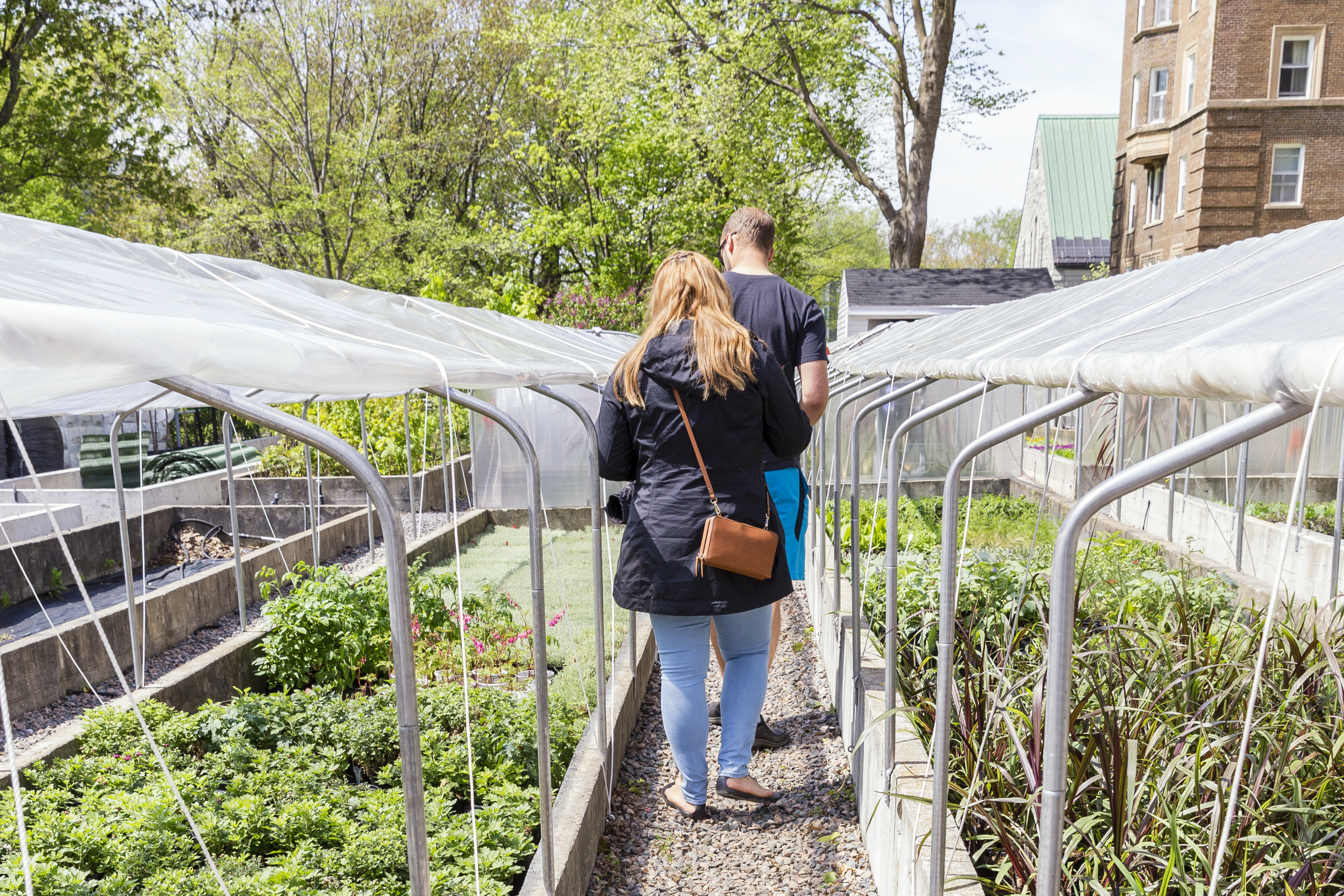 The tradition goes back to 1996 when the NBC held a first Tree Day as part of National Forest Week. Starting 2000, the event featured an "open house" of the grenhouses and became Une fête des mères... nature and, in 2001, the Great Celebration of Nature. Today, the activity is the only opportunity for the general public to see up close the greenhouses, which are among the oldest still active in Quebec.
Exhibitors
Association forestière des deux rives: Distribution of tree seedlings and the importance of trees and forests
Agiro: Protecting the water and the ecosystems connected to the Saint-Charles River drainage basin
Alvéole: (Re)connecting people to nature
Canadian Food Inspection Agency: Monitoring invasive alien species
Centraide (United Way): Fighting inequality and social isolation
Chaire de recherche sur la forêt urbaine et son milieu: The urban forest
Club d'astronomie Vega de Cap-Rouge: Astronomy
Club des ornithologues de Québec: Protecting birds and educating people
Corporation d'astronomie de Val-Bélair: Starry nights
Craque-Bitume: Gardening and urban composting
DocBébitte et Association des Entomologistes Amateurs du Québec: I have a bug bite!
Domaine Joly-De Lotbinière: A nature destination close to home
École Anne-Hébert: Our friendly neighbourhood birds
Ferme Triple G: Heritage breeds
Fierbourg, centre de formation professionnelle: At Fierbourg, we cultivate knowledge!
Groupe d'éducation écosurveillance de l'eau: Watercourses, unexpected habitats!
Jardin Daniel A. Séguin: Teaching garden
L'atelier du gosseux: Recovery in folk art
L'Escargot Gourmand: "Slow Food": origins and lifestyle
Le potager ornemental: Seed production techniques
Madame Keevanne: Living heritage | workshops | horticulture
Maison Léon Provencher: Horticulture and invertebrates
Ministère de l'Énergie et des Ressources naturelles: Québec Mines Discovery
Ministère des Forêts, de la Faune et des Parcs: The forests of Québec
Ministère des Forêts, de la Faune et des Parcs: Mon arbre à moi (My Own Tree) Campaign
Ministère des Forêts, de la Faune et des Parcs - dir. protection de la forêt: Protecting forests from insects and disease
Ministère des Forêts, de la Faune et des Parcs - dir. recherche forestière: Forest research at the MFFP
Morissette Événements: Outdoor games for children (with recycled material)
Natural Resources Canada: The elm zigzag sawfly
Organisme des bassins versants: Drinking water
Réseau d'agriculture urbaine de Québec: Urban agriculture in Québec City
Scouts de Sts-Martyrs-Canadiens : Leave-no-trace camping
SEPAQ : Aquavan
SOS Miss Dolittle, Centre d'aide pour animaux sauvages : Wildlife rehabilitation centre
Société d'horticulture de Québec: Information on horticultural conferences
The Friends of the Plains of Abraham: Meet the Friends of the Plains of Abraham